Screen protective film will keep your advertising attractive! Once screen damage has happened, it can be very costly to repair.
Having your digital signage or kiosk machine displayed where the world can touch it is risky business. Applying Photodon's screen protective film to your screen is an affordable insurance that protects your display from scratching, marring, fingerprints and other damage.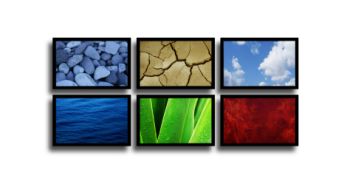 We offer several different types of film to help suit your needs.
Crystal Clear gives you strong clear protection. High Definition Anti-Glare screen protectors offer a great image, slight amount of anti-glare reduction and anti-fingerprint coating. Also available are stronger mated finishes for the ultimate glare reduction and protection. Touch screen sensitivity works well with Photodon screen protective film applied.
See LCD Protective Films to view our large
selection of screen protectors for Digital Signage.