Customer Testimonials
Photodon Kudos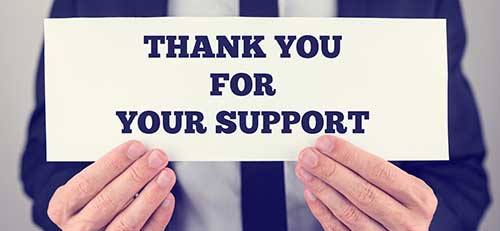 4.96/5 Stars out of 111 Testimonials
> Stanley Chiu | March 1st, 2022
Great product! used on my Honda Odyssey 2022. It was a rather easy to put on experience at first, until I realized there was a corner with the tiniest bubble. I couldn't keep it down so I decided to do what I probably shouldn't have, lifted the whole screen protector for reinstall. First off, realigning while the whole thing is sticky is tricky. Second, way more dust to deal with. a 15 min installation job (it was a brand new car with minimal dust and cleaning necessary) turned into an hour plus. Thank god the sticky pad was sticky on both sides for removing of the lint. in the end, it probably aligned just SLIGHTLY better (because the bottom and top of the screen are beveled) but now I have 2 diagonal corners with micro bubbling that wont stay down, probably from lifting corners so often. Overall, I still recommend it but the installation is way trickier than I anticipated. I even held my breath as long as I could during installs and try not to blow dust toward the screen when exhaling. My only advice would be to add a peeling tab closest to the hole rather than opposite of it. I found aligning it to the hole first was easier to find where my reference point was, but I understand putting it on top would be the most ergonomical. Also don't get too aggressive with the squeegee, you can actually damage the screen protector. Outstanding product with glare reduction!
Note From Store Owner: Thank you for such a well-thought-out and descriptive review, Stanley! It is good to understand your experience and hear your ideas and recommendations. We appreciate all the details and hope you are happy with your Odyssey's protector for a long time!
> David Parker | June 11th, 2021
I had a custom size made for my XP Pen Artist 12 and it fit perfectly . If you're a heavy handed artist like me make sure to ask about the most abrasive resistant against stylus scratches .
Note From Store Owner: Thanks for your review, David. We appreciate the correspondence earlier and hope you end up happy with your screen protector so you can have the best drawing experience!
> Jonathan | July 23rd, 2019
I bought the protective film and a bit hesitant about it since its going through shipping, but it arrived safe and no bends, the application is and instruction is good and well explained, my only issue is the old video needs some updates since the old video is low resolution now in 2019
Note From Store Owner: We've put that on or list. Thanks!
> Anthony Baldi | July 11th, 2018
Thank you very much for the custom made screen protectors for my Infiniti q50! They fit perfectly onto the screens and work great to block out the suns glare. Also fingerprint protection works great. If I need screen protectors for any other device in the future, I will definitely be contacting you guys.
Note From Store Owner: Thanks, Anthony! We're glad the MXH film worked out for you!