Customer Testimonials
Photodon Kudos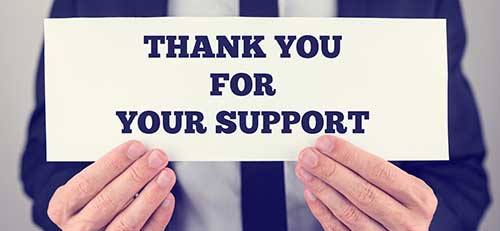 4.96/5 Stars out of 111 Testimonials
> Nick | May 29th, 2019
The screen protector fits and functions beautifully on my Dell laptop. The customer support team gave me all of the information I needed to choose the right product. I will definitely be doing business with Photodon in the future and highly recommend them!
Note From Store Owner: Thank you, Nick! We appreciate your feedback and look forward to helping you out in the future.
> Carlton M Schoenborn | May 7th, 2019
This is my second Photodon product. First was on my 2016 Pilot and now my 2019 Pilot. All products came with easily understood instructions and materials that facilitated installation. Follow the instructions for cleaning the screen before placing the protector on the infotainment screen. Step 2 of the installation, removing the backing off the installed product, was clear but removing was trying. The whole product wanted to come off so I had to hold down the edge and re-smooth the edges. Overall the installation took about 15 minutes. Enjoying the lack of fingerprints on the infotainment screen.
Note From Store Owner: We're glad the MXH film is helping you, Carlton!
> Joe Kaz - Mount Joy PA | April 1st, 2019
I don't think it's often people write to NOT complain, especially anymore these days. \n\nSo, here is my initial take, with a big appreciation and thank you. \n\nI won't be able to get this on until tomorrow evening, but I am very impressed with the care you took in how you packaged the order. Attaching the clear "mini envelope" with the protectors in it to an additional piece of cardboard so they were better protected?!?! GENIUS! \n\nThe thank you written in green sharpie with a purple smiley face sticker on the envelope? Uh...AWESOME SAUCE!!\n\nThe smiley face written on what looks like a sun on your Touché "postcard" thing on the clear mini envelope in which the protectors are in? (It states inspected by AW). Nice touch!!!\n\nPlease pass on a thanks to everyone. The online ordering was a breeze, so the sale was easy peezy, lemon squeezy! \n\n10 stars!\n\nWarmly, \n\nJoe.\n\nUPDATE: Still all stars. If had had noticed the film on my dashcam screen (KDLinks) I wouldn't have wasted one of the protectors. The instructions were super easy to follow. With the exact measurements (in millimeters y'all, don't do a conversion!), they provide a trimmed piece which fits PERFECTLY on the unit. PER. FECT. LY!!!\n\nKudos Team Photodon.
Note From Store Owner: Thank you, Joe : )
> Tony | March 16th, 2019
Hear me out, when I saw the price-tag.. I thought it was pretty absurd. I got the abrasion resistant one, it was 90 dollars total for my Wacom about. Compared to maybe a third or fourth anywhere else. I mean.. crazy right? But I went through six regular screen protectors for the thing in the last five years or so.\n\nIt got so hard to see, it because a mess on my drawing area, there were still bubbles and it wasn't exactly the best looking. Considered how careful I was. I was sick and tired of it and thought i'd bite the bullet and spend the money to get a quality one.\n\nI was directed here, through Reddit, Youtube and just.. well anywhere. Apparently Photodon does really only screen protectors. So why not give the guys who ONLY do screen protectors a shot right?\n\nI was afraid, I won't lie. I am clumsy and I sneezed and dropped my phone once, it broke. That's how bad I am handling things. Now that you have an idea. You can see how deathly afraid I was of blowing a 90 dollar screen protector.\n\nLet me tell you though.\nThe stuff, the installation things they give you and the myriad of instructions to follow and go to the deet. It makes it easy, I was the damn beethoven or screen protectors. I not only Aligned the thing and fit it perfectly. There is not even a dust bubble, hell a dust PARTICLE on that 24 inch wacom tablet. It's clear and smooth. It was almost like a symphony of satisfaction just looking at it. It's clear, smooth and it feels great. Not to mention, I really went at it.. I mean, REALLY went at it. I almost thought I damaged it with how hard I was smashing a regular pen, just to you know.. test. I know, stupid of me. But I really got to see how hard it is just to feel more.. comfortable? You know? Knowing it can endure the abuse I was going to let loose on it.\n\nNothing, still clear and fine. It was great, it was extremely worth the 90 dollars. Because you know why? You'll never damn well need another screen protector on anything else because you'll never replace the damn thing. It's 110% worth having.\n\nI. Am. Satisfied.\n\nI don't even like writing reviews, thats how stoked I am with this thing. If a half-asleep mongrel like me who can trip on his own shoe can put this clear perfection in place. A 90 dollar attempt at that, absolutely perfectlly and flawless. I kid you not, not a damn thing wrong with it. You can safely feel assured with what these guys will send you. You'll be fine, totally worth it.\n\nIt's great.\n\nThank you
Note From Store Owner: Wow! Thanks, Tony. May you make many colorful symphonies of artistic creations feeling perfectly secure in knowing you won't scratch your drawing tablet.
> Erin Austin | February 28th, 2019
This company is doing it right! Amazing service and excellent products. I ordered a custom screen protector that was cut perfectly and received it within a couple of days. I wish I would've found this place years ago. A++++
> Anonymous | February 13th, 2019
Fantastic screen protector for my iPad Pro 12.9. I needed something that still felt good to draw on and the MXH type delivered in spades. Shipping to Europe was fast and the packaging great as well. Highly recommended.
Note From Store Owner: Thank you!
> Lori | February 4th, 2019
Once I got over the initial excitement of my new curved monitor at work, I realised I hadn't thought about how difficult it would be to find a privacy filter. After a bit of searching I found PhotoDon. I was a bit apprehensive about providing the correct specifications, but I crossed my fingers and placed an order for a custom cut filter on Thursday afternoon. Since it was "custom" I thought it would take longer to arrive but I received it first thing Monday morning and it fits my monitor perfectly! I will definitely be ordering from PhotoDon again!
Note From Store Owner: Thanks, Lori!
> my gadget | February 2nd, 2019
order a screen protector for my Inmarsat isatphone 2. Couldn't find any at my usual screen protector for my tablets and cellphones so I tried this place. Very satisfied! Item came fast. Screen protector fits perfectly like a glove...
> Paul S. | January 14th, 2019
I was in the market for a protector for my Cintiq Pro 24. The price of the protector was discouraging, so I tried some no-name company on Amazon. \n\nThat was a poor choice. Sure, it may have been cheaper, but that translated into the quality, too.\n\nAfter that little disappointment, I bought a sample pack to see what would work best for me and decided on the 9HO 'glass-like' film. My order arrived surprisingly quickly and installation was easy (with an extra set of hands).\n\nI will be coming back whenever I get a new device that needs protection!
Note From Store Owner: Thanks for giving us a try, Paul
> James Schneider | December 1st, 2018
I will be ordering from Photodon in the future. The staff has been extremely helpful and promptly. My needs were met with the help of Jpolynn Page and Drew Denison from the sales staff. The people over at the shop did an excellent job in converting the physical template, that I provided, to the dimensions that the shop uses. The placement of the camera is spot on. The sales staff was helpful in selecting the correct type of films I would need. Since this was a special project, I was going to need more than just one type of film to meet my needs. I was going to need one of the films to be directly layed on top of the other one . I had to be precise on my measurements. The final product works better than I could have imagined was possible. Thank you for being prompt with my order.