Customer Testimonials
Photodon Kudos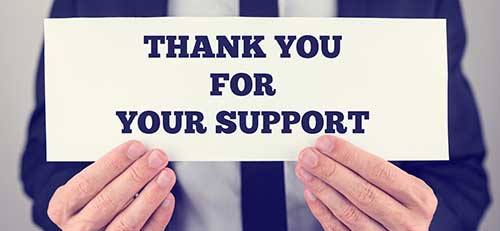 4.96/5 Stars out of 108 Testimonials
Jesse | February 6th, 2021
Placed my order on August of 2017, and realized I hadn't submitted my review. To put it simply, it arrived quickly, installed easily and, as of today, 3.5 years later, it's still looking like new. If I have another touch screen I'll show it the same love!!
Note From Store Owner: Oh, Jesse, thank you so much for being considerate enough to write a review for us after 3.5 years! We love that your protector is still working so well for your Pilot and can't wait to help you with any future needs that you may have!
Maranda V | December 17th, 2020
Although I haven't tested the product, I was so pleased at how fast this product arrived as well as how well packaged it came. I did open it to make sure the custom screen fit in my boyfriends 2020 Honda Ridgeline and it's the perfect size. I was so happy to find this website because it was personalized as well as fairly priced. So far this experience was a 10/10!
Note From Store Owner: What great news, Maranda! We are happy you noticed the personalization and hope your boyfriend will like his screen protector as well! Thank you for finding us!
Brandie | December 8th, 2020
Cracked my laptop screen was going to replace the screen but it costed $1000, A little too rich for my blood. So Since my screen still worked I decided to save it from cracking more with a protective screen. I looked on Amazon and other sites but did not have the dimensions that I need it. We found photodon which was a life saver. I was happy to learn they customize yay. We had questions and a lot of them, they were nice and very patient with us and very helpful. So I recommend them, they're very helpful and I got what I needed 😁
Note From Store Owner: Yes, we understand how important it is to protect your digital investments, Brandie! We're very happy that getting a screen protector for laptop was a good solution for you. Thank you for the great review!
Juan Heredia | November 24th, 2020
Photodon is my go to place for anything "screen protection. Reasonable prices and you get the product that you order. Their custom orders are straight forward and easy, plus you have their customer service that are on it to make sure you get the product that you need.\n\nI don't even bother looking for screen protectors on Google anymore. I just come to Photodon because you can just have it made and in the type of material you need. Definitely recommend!
Note From Store Owner: Juan! Thank you very much for such a positive review! We pride ourselves on our stellar products and customer service, and we thank you for calling us out on that. Thank you for your patronage!
Jeremy Schakel | August 20th, 2020
Hello!\n \nI wanted to circle back and let you know what awesome products you guys have! We bought 10 or 15 of your "Trail Tech Voyager Pro 4-inch Off-Road GPS Screen Protectors" for some of our customers that buy the Voyager Pro's from our shop. On my own personal bike, my Voyager Pro went down in some rocks and made contact that I was sure went through the screen protector. I could see and feel two distinct divots, and was thankful I had the protector on, assuming the damage would have been much worse without it. Rode with it for a few more months until I decided it was time to swap it out for a new one, and to my surprise, no damage under the protector whatsoever! The screen protector absorbed all of the damage, and the screen itself was like new!\n \nAnyhow, just wanted to say thanks, and offer some feedback as I know most of the time happy customers are usually the ones you don't hear anything from (what's the saying......no news is good news? 😉) but I didn't want this to go unrecognized.\n \nCheers!\n \n \nJeremy Schakel
Note From Store Owner: We're thrilled that your screen protector did its job and protected your screen! We love hearing stories like this where screens were saved because of the screen protector. So happy you're pleased - thanks for letting us know, Jeremy!
Benji D. | August 20th, 2020
Easily the best screen protectors available! I have a brand new Cintiq 24 Pro and installed the 9HO on it!\n\nI followed all the directions and didn't rush the installation. The screen protector has no air bubbles and no debris underneath! It is absolutely beautiful and crystal clear on my Cintiq! \n\nThank you for making a quality product that will enable me to enjoy my Cintiq for many, many years to come. \n\nI would highly recommend these protective products! If you aren't sure about what you should choose, get on the phone and make that call (847-377-1185). I did it and a Customer Service Representative helped me choose what I needed for my Cintiq.\n\nThank you once again Photodon and thank you Jenny for the help as well!
Note From Store Owner: Your review is beautiful, Benji. Thank you so much for giving us more than one positive review and for being so supportive of our products. That's great that you followed the instructions and ended up with a perfect installation. We're thrilled that you're happy! And you're welcome!
kyle | August 13th, 2020
I just recently bought a 2020 Odyssey and one thing the salesman forgot to mention was just how delicate those display screens are. While cleaning my screen using the cloth they provided, a large scratch was left. As my vehicle was only two weeks old, my heart sunk. In a panic I used some plastic polish to try to get the scratch out. That only made things worse and I didn't realize before it was too late that in doing so it would also remove the anti-glare coating. Adding insult to injury, that process also left even finer scratches throughout the display. Sick to my stomach from what I had done, I was ready to shell out the $1500 dollars for a new display when my fiance told me to find a screen protector with an anti-glare coating. Thanks to her advice I stumbled across photodon. I excitedly ordered and it came today. It was packaged very nicely and the handwritten "thank you!" on the envelope was a very nice touch. It's nice to see a company takes the time to personally reach out to the customer that way. The cleaning kit came in a very nice bag and had everything I needed to prep the screen. It's now in my glove box for future cleanings. With the clear instructions, installation was a breeze, and is coming from someone who was never good at installing screen protectors. I had minor issues with alignment at first but that was user error and I fixed it.\n In the end I was amazed at the results! My screen looked BRAND NEW, and the protector made all the scratches and imperfections on the original screen vanish like magic. The fingerprint resistance is an added bonus! I will recommend your products to anyone in need of a screen protector from now on. You've made a permanent customer out of me!
Note From Store Owner: Thanks for sharing your story, Kyle. We're sorry what you experienced before you found Photodon, but now we're thrilled that your in-dash looks SO much better! Thanks for recommending us, and thanks for coming back if you ever need to protect another screen!
Brian | July 10th, 2020
Excellent product, easy to follow directions and excellent install prep kit! I highly recommend installing this protector (9H0) because the factory screen scratches very easily. This is the best value and product I have found that protects and fits the screen correctly!
Note From Store Owner: Brian, thanks for this; we love hearing when our screen protectors help protect factory screens that would otherwise endure damage and wear. We appreciate the kind words!
Anonymous | June 14th, 2020
The quality of screen protector is awesome, congratulations!
Note From Store Owner: We really appreciate hearing when customers like the screen protector they ordered. Thank you so much for liking the product and taking a moment to let us know!
Gilbert Araiza | June 14th, 2020
Easily one of the best online purchases to date.\n\nPhotodon is what every tech screen protector company should aspire to be.\n\nWhat impressed me the most about this purchase was that I was provided a sample of my screen protector to test prior to applying what I ordered. If I hadn't gotten it right the instructions said the company would work with me.\n\nInstructions were ultra clear. Application was smooth and easy as I followed directions to the letter.\n\nThis is how you generate repeat business!!!!
Note From Store Owner: Most excellent! We are so happy to hear of your satisfaction and pleased that you followed the provided instructions so that installation was seamless. We appreciate repeat customers and look forward to helping you in the future!