Customer Testimonials
Photodon Kudos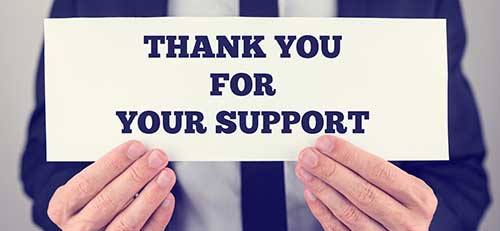 4.96/5 Stars out of 108 Testimonials
Michael Bushman | February 4th, 2020
Impressed.
Note From Store Owner: Ha. We. Are. Grateful! Thanks, Michael!
Juan L Ortiz | January 26th, 2020
Received an email to review the screen protector I purchased for my Autel Maxicheck MX808 7 inch screen scanner. The link I was instructed to use was missing from the email. That being said, the product was too great not to try and find another way around to review this product and service. \n First of all, overall purchase and delivery experience was great. Product packaging and instruction was perfect. Sample screen protector for try-out is geniuses. And most of all the product itself was a perfect fit and function. Like how it looks and feel. No touch screen lagging. I had to recommended this product to friends who own similar product as auto techs. Keep up the good work!
Note From Store Owner: Thanks for going the extra mile to review this product for us, Juan! We'll get that link fixed right away. We appreciate your support and your referrals.
Mackenzie | January 25th, 2020
I ordered a screen protector for my surface pro 3. It's an older model so the fact they had one is amazing anyways. The protector I chose was supposed to allow my screen to feel like paper. IT DOES! It really feels like I'm drawing on paper and it significantly assisted my attitude towards using computer again. I was ready to give up on digital till I could save up for something but I searched for an alternative instead. I'm so happy about this purchase and I don't regret it all. The only negative thing I can say about it is that the protector doesn't fit the best with some cases.
Note From Store Owner: Thanks for the positive review, Mackenzie. We're very happy that you're happy. We can always cut the protector slightly smaller if you have a case you're going to use. Just contact our customer service team to help you.
M A F (Michael) | January 19th, 2020
Screen protector received for my brand new HP Spectre x360 13t is high quality and works as desired: It provides screen protection, scratch protection, seems to prevent the build up of annoying fingerprints while being easy to clean and the touchscreen appears to work as good as it did without the protector.\n\nBut as good as the product is, what stood out to me above and beyond, was the spectacular customer attention and engagement I received from the person who fielded my initial product information call when I wasn't sure whether any of the screen protectors listed online would work on the exact model I owned.\n\nHP has made sufficient changes to versions of the Spectre X360 13" to make this a concern to check out. My version was released late 2019 and at time of my call, it was unlikely that it would have found its way into most accessory vendors' online catalogs.\n\nThe woman who fielded the call just prior to New Year's Eve, was professional and friendly, very patient and eager to make sure I ordered what I needed. She walked me through taking precise measurements of my screen and then proceeded to tell me my options, which included ordering a custom screen. \n\nAs I took time deciding on a custom alternative, she wrote down the dimensions of my unit and she proceeded to patiently examine PhotoDon's database for an existing screen protector with proper dimension that would satisfy my needs, finding several she thought would work on my HP (in lieu of a custom made screen). I ordered one of her suggestions and she was correct it works great! \n\nAlthough I was just a "random" new customer, I felt I was treated spectacularly and it was quite memorable and I am glad to have this opportunity to convey this service to a wider audience. I highly recommend the PhotoDon for its service and product!\n\nMore over, I will recommend PhotoDon to my friends and business associates. Thank you
Note From Store Owner: Thank you for your first purchase, Michael. We appreciate your business and your referrals and look forward to growing our relationship.
Connor B | December 31st, 2019
Your entertainment system in your car WILL get scratched if you don't have one of these. If you're buying used, it IS already scratched. I can guarantee you that. However, if you get one of these protectors, they fit perfectly, are easily installed, and hide all the scratches. Not only that, but you can see the screen a million times better in sunlight. 10/10. About to go buy another for my Corvette if they have them.
Note From Store Owner: Wow! Thanks, Connor! We appreciate the positive feedback. MXH is a great choice, too.
Cassandra Canady | November 19th, 2019
I have a Wacom Cintiq Companion 1. The original screen protector was so scratched that it was just rainbow lines everywhere, which leads to headaches, and is also distracting when trying to illustrate. The scratches were so deep that it would catch my stylus in spots while working. I work on my Cintiq an average of 6-10 hours per day, and this was 2 years of wear. \n\nI had found a youtube video showing how someone replaced their screen protector with a photodon one, and after a year I finally built up the courage to do it. It took about an hour to get the original protector off as it wasn't really intended to be removed and I didn't want to risk breaking my screen. I used the cleaner kit, and applied the new protector with ease. It's PERFECT. \n\nThe thing I really love is it is now easily removable if and when I need another. I had a tiny bubble and was able to just lift it back up, and lay it back down with no issues. I recommend getting the little install kit with it. \n\nOne extra note to those thinking about buying. The package came with a little mini sample mxh25, to test out on the screen before moving to the large one. If you don't like it you can call them to work out getting one that would work better. I didn't need to call, but the little test screen calmed my worries.\n\nDecent price, quick arrival, easy install, and does not interfere with the touch capabilities. THANK YOU!!!!
Note From Store Owner: Hopefully you'll have a much better drawing experience, Cassandra!
Serge Baeken | November 10th, 2019
Just replaced the film over my Cintiq for the third time so it's as good as new again. This will probably last a year or two before it gets foggy by microscopic scratches. The film has a little more friction then the original. This takes some getting used to but fits my style. \nBest applied with assistance. And to my opinion easier from left to right then from top to bottom as the instruction video suggests.
Note From Store Owner: Thanks for the feedback!
Robert Gallagher | November 9th, 2019
I just received my custom cut screen protector for a SkyCaddie SX400. The fit was perfect and installation per your instructions went smoothly. Thanks so much for your prompt attention to my order and for providing the highest quality product.
Note From Store Owner: You're welcome, Robert! Happy golfing!
Ken B. | October 26th, 2019
I've tried buying a screen protector for my C930 Laptop. However, none of them ever fit properly. When I bought from Photodon, I had no idea what to expect. Instead of a poor fitting screen protector that was absolutely perfect!!!\n\nEasy to apply and no bubbles the first time!! Follow their easy to read instructions and y'all will find their products are wonderful!!
Note From Store Owner: We like perfect! Thanks for finding us, Ken, and for leaving feedback.
Alekz S. | October 13th, 2019
I tend to very rarely write reviews for products, unless I find something compelling enough to justify the time--and I have to admit, while my interaction with the company was extremely limited, that was due to their exceedingly thorough and well thought out packaging/design, and instructions. The simple inclusion of a sample of the film you've ordered (to test on your device to ensure the products fits your expectations) is so thoroughly clever and indicative of exceedingly rare foresight and level of customer service that is almost nonexistent today, it \n simply needs to be praised. The instructions were simple, effective, and as detailed as they needed to be. The handwritten thank you's and stickers also gave my order a pleasant garnish. The film not only met but exceeded my expectations after taking a chance as a first-time buyer. You've more than earned a repeat customer Photodon!
Note From Store Owner: Wow! Thanks! Alekz! You made our day and then some.