As far as my favorite cleaning tools go, Microfiber Cloths are right up there with my vacuum!
If you missed my last blog: Why you *should* be using Microfiber to clean, take a second to read over what makes a Microfiber Cloth so efficient. Visit our Microfiber Cloths page to learn more.
On our website we promote Screen Care Products
Uses of Microfiber Cloths
Today I'm going to share some of the different/non-traditional uses for Microfiber Cloths. Some are my own but a lot of them come from other folks who have shared with us their own ways of cleaning with microfiber cloth.
I honestly can't think of a better way to serve up these ideas other than to list them off to you.
So here we go!
Microfiber Cloths Are Great for:
Watches and jewelry
In the shower or bath (great for kids and babies!)
Car detailing
Gun care
Scuba gear cleaning
Fish tank maintenance
Use as dish rag
Bike equipment
Kids' toys
Buffing finger smudges from photo prints
Pet care equipment
Home medical tools (like thermometers)
Polishing bowling balls
Trophy cleaning
Shoe care
There are so many great uses for this remarkable material!
One really handy and neat use for our #360 Suede Microfiber is to lay it flat on the keyboard of your laptop. The cloth is thin enough that you can close the laptop leaving the cloth inside. This will protect your screen if the keys tend to rub the screen as they do on some laptops when closed.
To clean delicate surfaces I would recommend a tightly woven or suede like microfiber cloth. Also a suede microfiber cloth works well for polishing smooth surfaces.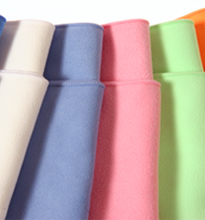 When using microfiber cloths such as our bubble looped microfiber or diamond weave microfiber as a wash rag in the shower or for washing dishes, a thicker soft microfiber is nice and soft on the skin.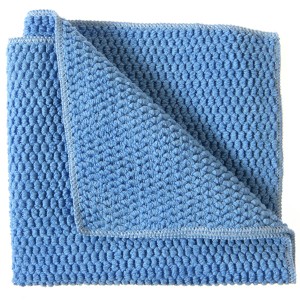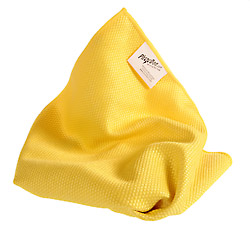 Don't forget! Using Microfiber cloths vs. something like a paper towel helps keep more waste out of the landfills as they are washable and re-usable! Go Green! Remember we're borrowing this earth from our children.
If you have any questions about this Blog or would like to share your uses for Microfiber Cloths, please post a comment at the bottom of this blog or go to our Facebook Fan page and share your thoughts and ideas on our wall! We'd love to hear them and I'm sure others would too! Thanks for reading!
I'm outta here for now! Take Care!