The COVID-19 pandemic has changed the workplace for the unforeseeable future, and Photodon is here to help our business partners protect their digital equipment and themselves with our durable anti-microbial screen protectors. Digital equipment in the workplace – timeclocks, office computer screens, informational kiosks, cafeteria ordering screens, or any other screen that employees touch – can be protected from damage by using a screen protector.
Why do we need anti-microbial screen protectors?
Now, more than ever, keeping digital surfaces free from bacteria and viruses is essential in the workplace.  While our anti-microbial material (AMC) does not kill viruses, it does kill 99%+ of bacteria that hits the surface, which gives companies an added level of confidence that they are providing a safe environment for their employees.
Instead of bacteria accumulating and multiplying on the screen surface, anti-microbial screen protectors drastically reduce the risk of transmission of common bacterial infections such as strep, e. coli, and salmonella.  When these micro-organisms hit the surface of our AMC material, the zinc in the surface layer of the screen protector creates an uninhabitable environment for bacteria.  SGS Test Report for Photodon Anti-Microbial AMC
How does Photodon's anti-microbial screen protector material hold up to disinfecting type cleaners?
Anti-microbial screen protectors can be cleaned with disinfectant cleaners used in implementing rigorous workplace disinfecting procedures.  While we are unable to say exactly how long one of our screen protectors will withstand regular cleaning with harsh chemicals, we do know that replacing the screen protector is much less expensive than replacing the device screen itself.  We have repeatedly heard from companies about how expensive and unproductive it is when their digital equipment gets damaged from heavy usage or improper cleaning. We also hear from them how happy they have been with the results of using our screen protectors.  There is no doubt that we are helping them save time and money.
Photodon's Anti-Microbial Screen Protector features:
Kills 99+% of tested bacteria
Protects your device screen from harsh cleaning products
Reduces absenteeism
Is recommended for all devices, especially ones in medical-type facilities
Has a glass-like smooth touch
Has an oleophobic coating for easy cleaning
Retains all touch-screen features, even when wearing rubber gloves
Is highly transparent
Does not cause damage to the screen due to silicone adhesion 
Is easily removable with no residue
Is available on any device up to 82.5" with 16:9 aspect ratio
How does Photodon anti-microbial screen protector material work?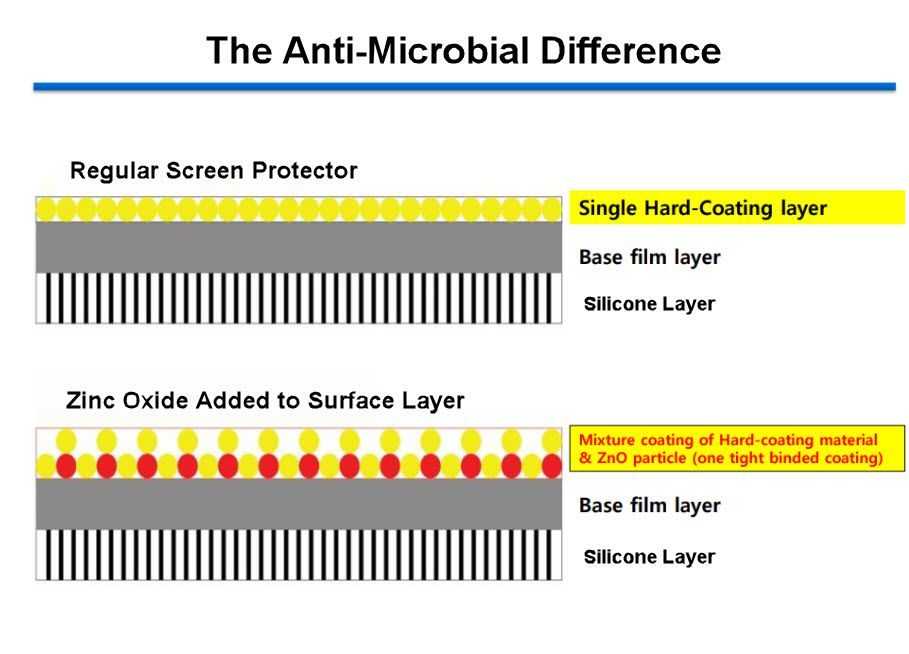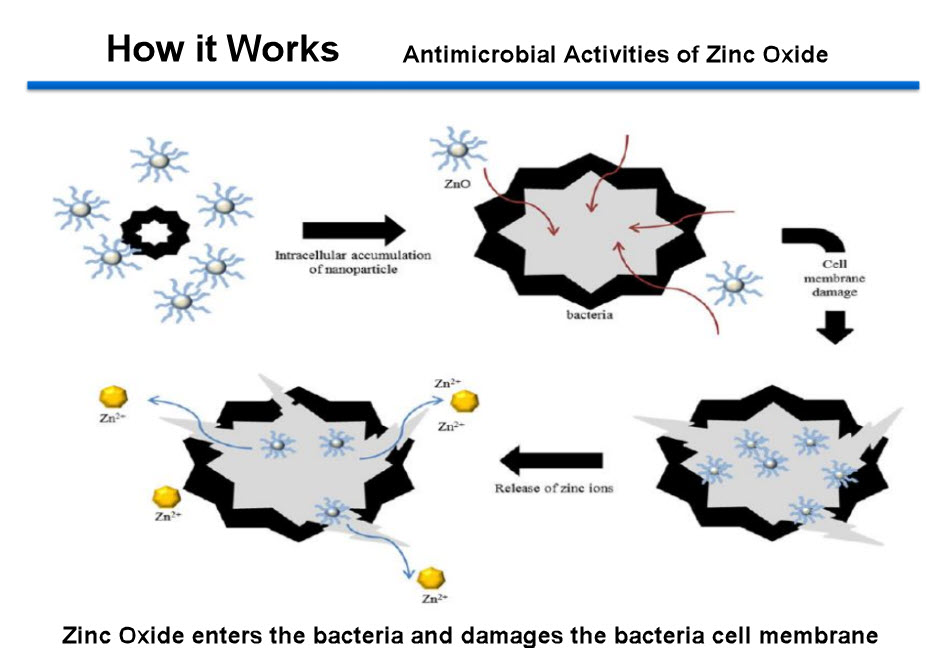 Why Choose Photodon AMC Anti-Microbial Screen Protectors?
Our anti-microbial screen protectors are free of any harmful chemicals and compounds, they are tough once installed but easily removable with no damage to the screen, and they can retain anti-microbial properties indefinitely with normal cleaning. They are effective in eliminating over 99% of bacteria (pathogens). Our material are also cost-effective and durable.  We can custom cut any shape and size anti-microbial material (up to 82.5 inches) with no minimum order quantity, fast turn-around time, and discounts on bulk and multi-piece orders.  When you work with Photodon, you know you will be working with a team of professionals dedicated to helping you with all your digital screen protection needs.
You can contact us at 847-377-1185, M-F 9:00a.m – 5:00pm EST, or email us at [email protected].