Introduction
If you're reading this blog post, chances are you already know what an optical comparator is.  Until we heard from a customer at Modern Manufacturing & Engineering, WE didn't know.  But we were soon schooled in the optical comparator universe.
For those who DON'T know what an optical comparator is, here is a Wikipedia explanation:
An optical comparator is a device that applies the principles of optics to the inspection of manufactured parts. In a comparator, the magnified silhouette of a part is projected upon the screen, and the dimensions and geometry of the part are measured against prescribed limits. It is a useful item in a small parts machine shop or production line for the quality control inspection team.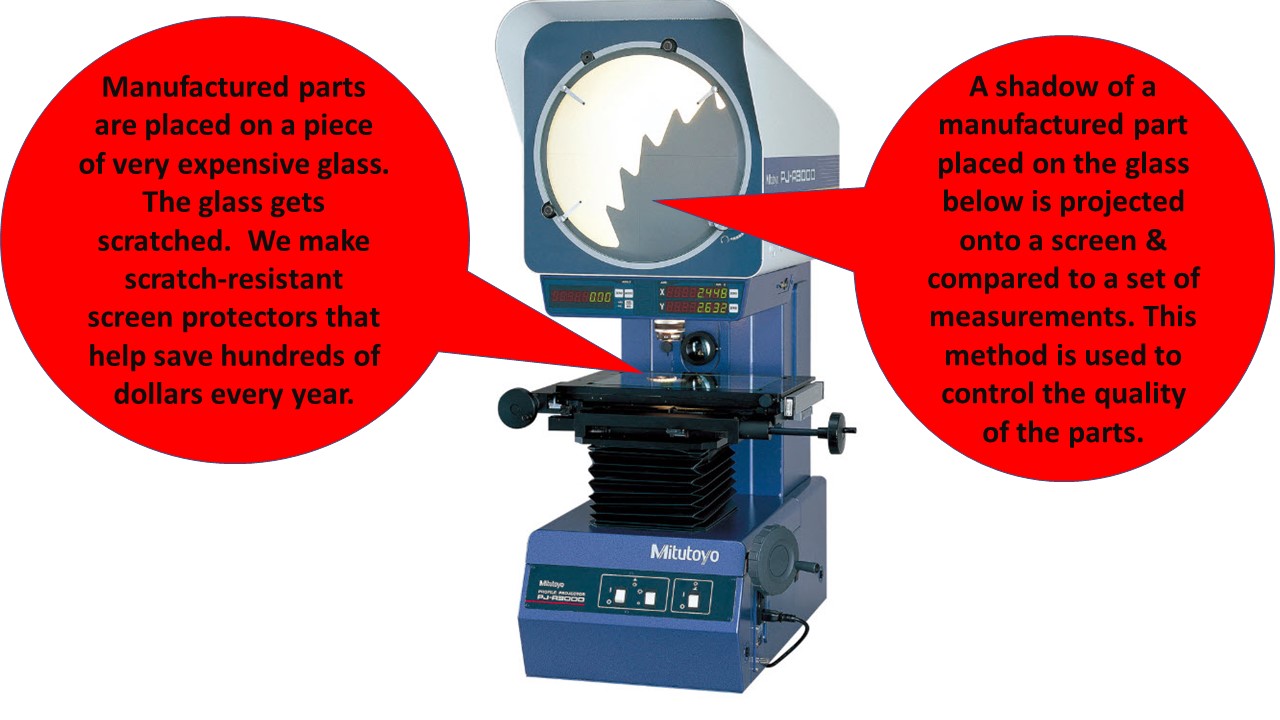 A custom-cut scratch-resistant screen protector saves businesses thousands of dollars because they no longer have to replace the entire glass base on the optical comparator (costing upwards of $600 each).
Modern Manufacturing's Challenge:
Dan Lopez, the Quality Control Manager at Modern Manufacturing & Engineering, Inc, based out of Brooklyn Park, MN, first contacted Photodon in the fall of 2017.  He was frustrated because each time the company had to replace the glass pad on their optical comparator equipment, it would cost the company around $600.00.  Since the company owns several optical comparators, replacing these glass pads was costing the company thousands of dollars a year.
Dan wondered if we had anything affordable that could help protect the glass.
Photodon's Advice:
We consulted one-on-one with Dan to provide him with what we thought was the best solution for his situation.  We suggested he try our scratch-resistant 9HO film.  Dan was able to provide us the measurements he needed, and we could easily make him a custom screen protector, which set him back less than $50.00.  We directed him to our easy custom ordering process online and with 24 hours, we had sent out his custom-cut test piece.
Results:
Dan got back to us within a few months to tell us how happy he was with how the film was performing.  He ordered more films.  We asked if he would send us pictures of the results.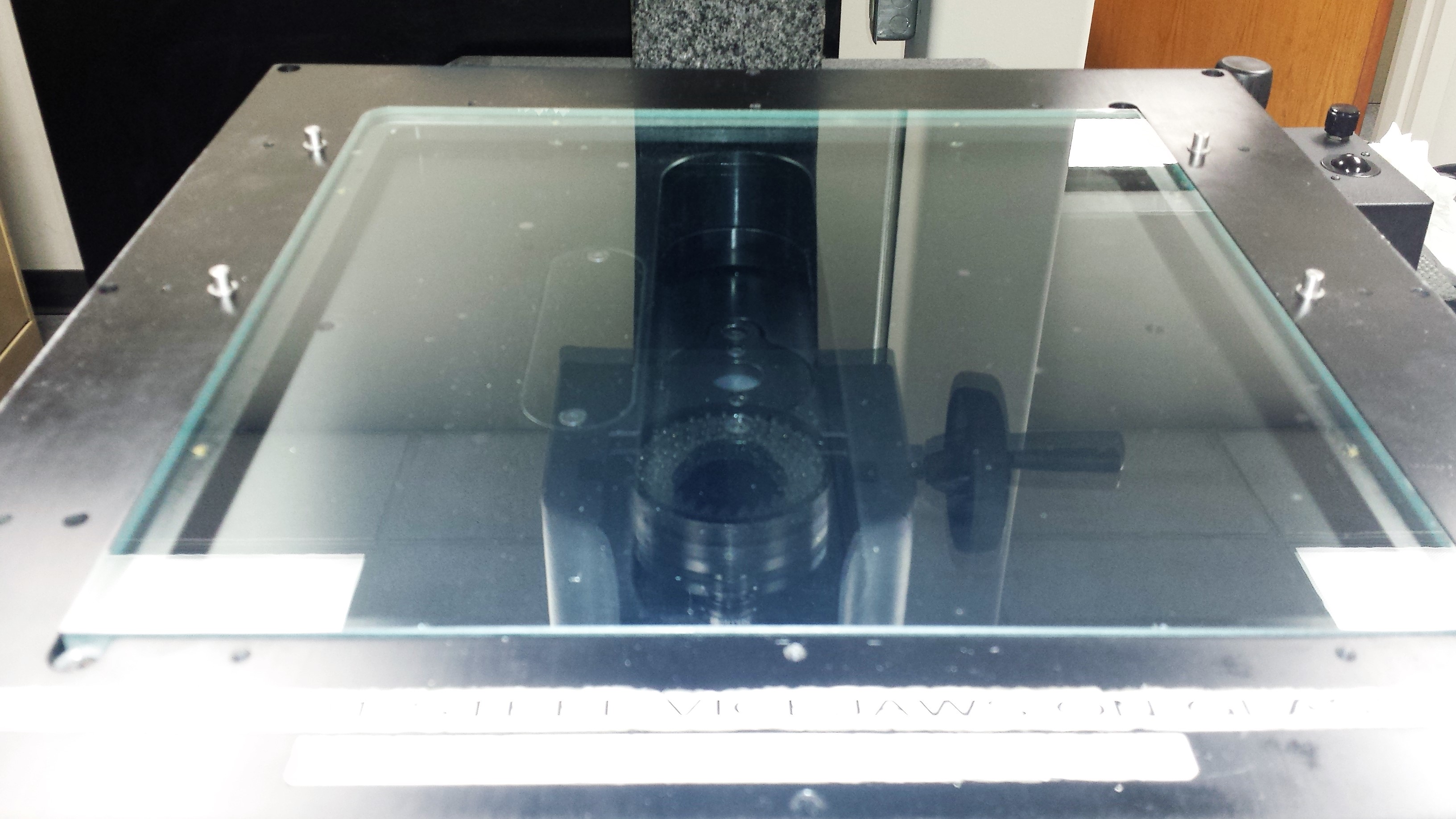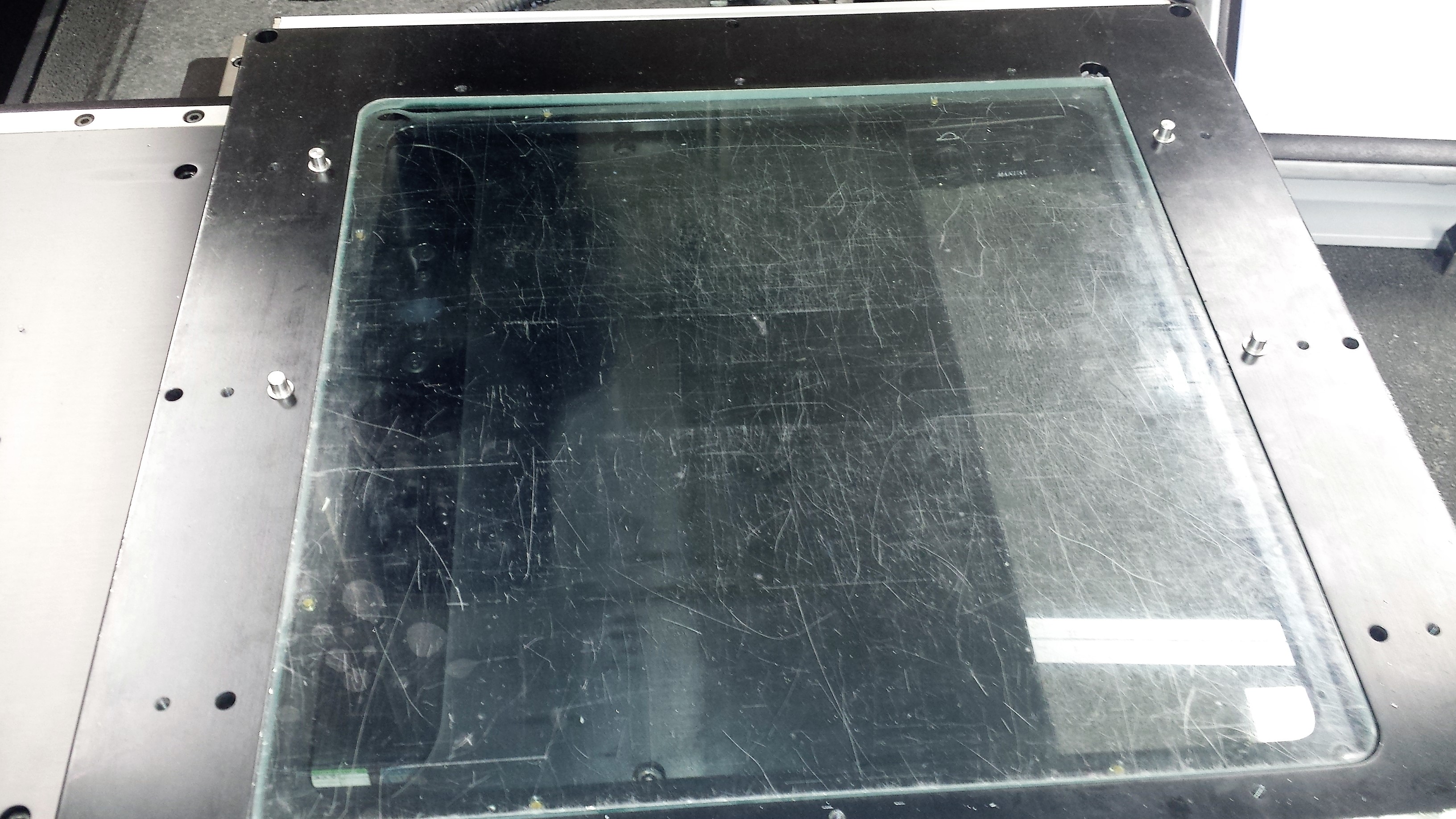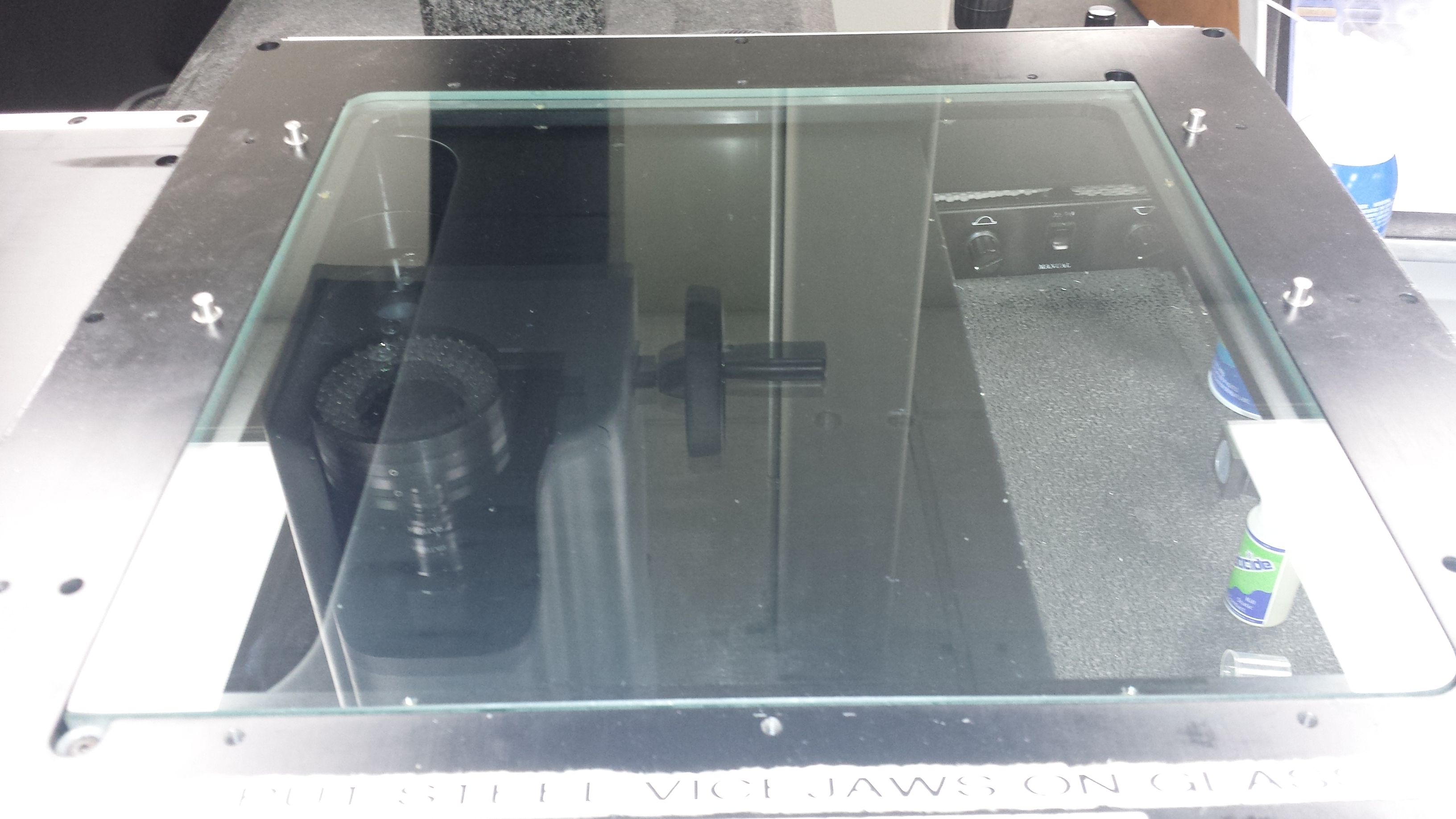 Conclusion:
By working together to create the properly fitting scratch-resistant screen protector for Modern Manufacturing's optical comparator, we were able to save the company a lot of dough.  Who doesn't want that?
Have Similar Needs?
We would love to help you save money by making your company some custom cut screen protectors for your optical comparators.  There is no minimum order, ordering is fast and easy, and our lead time for orders of under 10 pieces is 24-48 hours.  Bulk pricing is available.
You can call us at 847-377-1185, M-F 9:00a.m – 5:00pm EST, or email us at [email protected].