Our Traverse City, Michigan-based business makes custom screen protectors by importing several kinds of screen protector and privacy filter material and then cutting, packaging, and branding it.  We are capable of filling large, multi-piece industrial orders, and we are the best in the business when it comes to providing high-quality, reasonably priced solutions for our business-to-business partners. Check out what others have to say about us.
We specialize in custom screen protector services and custom kits, plus we are able to supply unique shapes and sizes to meet our customers' display protection needs. With no minimum order quantity, we make generic labeled screen protectors and kits that our customers can sell directly to their customer base.
Some of our business clients add screen protectors or privacy filters to their already top-selling products alone or in a kit form.  Kits can include color printed or etched superior-quality promotional microfiber cloths, which can then be placed in a company's device packaging, thus adding value to their end customer.
Other businesses use the screen protector for their own machines in such places as factory floors, offices, on field equipment, and vehicle screens, just to name a few.  These companies come to Photodon because they want to protect their investment in high-tech equipment.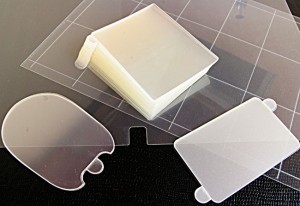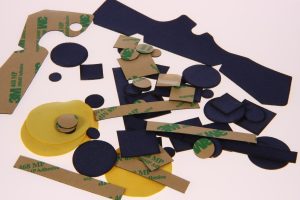 Bring us your idea.  We'll help you with your design process.  We'll manufacture and assemble a screen protector or kit solution for you.  Because we're a small, custom shop, you're going to get personalized and responsive service whenever you deal with us.
Photodon is able to offer our industrial customers die cuts, laser cuts, unique shapes, and cutouts with the screen protector materials that we offer! Our laser techs can also cut any shape you need with our microfiber cloths.  One of our clients has us cut adhesive microfiber padding to be placed inside of their helmets.  This makes their helmets more comfortable.  Photodon's custom manufacturing services might be perfect for matching your product needs. Consultations are free!
Please contact us at 847-377-1185, M-F 9:00a.m – 5:00pm EST, or email us at [email protected].