Customer Testimonials
Photodon Kudos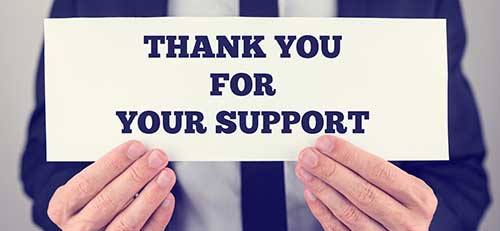 4.96/5 Stars out of 111 Testimonials
> Software Developer | January 17th, 2023
I purchased a Framework Laptop MXT to ship to Australia. Received the protector in 5 days (on cheapest shipping) which I'm very happy about. The Framework is a very glossy screen, and the matte screen protector made a massive difference. I didn't see any sacrifice in clarity of the screen. The video instructions were especially helpful for applying the protector. Overall very happy with the result, will probably purchase another matte protector for my Macbook Air M1.
Note From Store Owner: Thank you for your wonderful review! We know how important it is to protect your device! Thank you so much!
> Amanda | December 9th, 2022
I had a screen protector made for my old car and my new one! NO MORE FINGERPRINTS! 🥳
Note From Store Owner: We're happy that these screen protectors are working so well for both of your vehicles, Amanda. No more fingerprints is a beautiful thing! Thank you for letting us know!
> Eddie Curtis | October 18th, 2022
Some of the best service I ever have had buying a product I got a screen protector for my Toyota Tacoma 2021it didn't fit I called them and were it was new truck they did not stop until they made me a protector that fit my truck they went above and beyond to make it right for my truck great professional people to work with and great product you can't go wrong buying from them thanks photodon.com and staff for your business you sure will keep mine thanks Eddie Curtis
Note From Store Owner: Thank you for giving us such a good review, Eddie. We're working really hard to ensure that your Tacoma's screen protector fits correctly. Thanks for being our customer!
> Sean Lucas | May 8th, 2022
Received my outdoor monitor hood. Fits perfectly. Well built and easy to install. Kudos!
Note From Store Owner: Thank you for letting us know you like your hood, Sean! That's great news!
> Chris Lustritz | March 26th, 2022
I just installed my mxo screen protector on my 2022 subaru legacy. I read the instructions very well and put it on. It came out absolutely perfect. The radio knobs were perfectly centered, no lint, no air bubbles, no nothing. I did not have to re-align, hit it dead on the first try. For the most part it looks factory. It sounds like I am bragging a little, not really, just so very happy the way it came out. Its the first new car I have ever had . Thank you very much for making a quality durable product.
Note From Store Owner: Chris, that's superb news hearing about how well the installation went for you. Good job! We're happy that you were pleased enough to let us know about your experience! You're quite welcome for your Legacy's screen protector, and thank you as well for the review.
> Stanley Chiu | March 1st, 2022
Great product! used on my Honda Odyssey 2022. It was a rather easy to put on experience at first, until I realized there was a corner with the tiniest bubble. I couldn't keep it down so I decided to do what I probably shouldn't have, lifted the whole screen protector for reinstall. First off, realigning while the whole thing is sticky is tricky. Second, way more dust to deal with. a 15 min installation job (it was a brand new car with minimal dust and cleaning necessary) turned into an hour plus. Thank god the sticky pad was sticky on both sides for removing of the lint. in the end, it probably aligned just SLIGHTLY better (because the bottom and top of the screen are beveled) but now I have 2 diagonal corners with micro bubbling that wont stay down, probably from lifting corners so often. Overall, I still recommend it but the installation is way trickier than I anticipated. I even held my breath as long as I could during installs and try not to blow dust toward the screen when exhaling. My only advice would be to add a peeling tab closest to the hole rather than opposite of it. I found aligning it to the hole first was easier to find where my reference point was, but I understand putting it on top would be the most ergonomical. Also don't get too aggressive with the squeegee, you can actually damage the screen protector. Outstanding product with glare reduction!
Note From Store Owner: Thank you for such a well-thought-out and descriptive review, Stanley! It is good to understand your experience and hear your ideas and recommendations. We appreciate all the details and hope you are happy with your Odyssey's protector for a long time!
> William Flynn | February 25th, 2022
Purchased this to protect the screen in a new vehicle. Saw the product referenced on some message boards. Decided to try it. I have a dark history with applying protectors to any device, so I got the upgrade to get as much help as possible. Instructions were clear and concise. The additional products provided perfectly matched to the job at hand. Resulted in a smooth, bubble free install. I am quite pleased with the outcome. A first for me.
Note From Store Owner: We're happy you found us, Willilam! Good job with the installation as well; we do provide everything we can to make it as stress-free as possible. Thank you for your review and your business!
> Neill Klein | January 7th, 2022
I had purchased a large tablet called a Venturer Luna 14 from Amazon. After weeks of waiting for the custom screen protector that was supposed to be available, I. learned that it was never likely to show. This began my search for a company that creates custom sizes. After my first call to Jenney, I knew I had the right place. With her help, I tried to provide a workable drawing with measurements. While they took some actions on their part to inprove on my design, what was not possible to fix as the information I provided was a little bit "off". Jenny asked me to send detailed pictures, which I did and they remade the cover with some changes, but a couple of dimensions were still off. I then decided that the best solution for the last revision that was offered was to send the tablet to them and for a small fee and the cost of postage, it was returned quickly, installed perfectly and is doing it's job. I recommend that anyone purchasing an item requiring custom measurements should have it sent directly to them for measurement and installation.\n\nBy the way, the picture quality on this low cost tablet was greatly improved after their installation\n\nI also purchased a protector for my iPhone which is one of their standard SKU's. Installed easily andd has been easy to keep clean... I would go to this company anytime I needed something special or for a stock item .\n\nThank you PhotoDon and JENNY !!!
Note From Store Owner: Hi, Neill! Thank you for your story and very explicative review. I'm sure this could help others apprehensive about getting a custom cut, and it was a pleasure working with you. We are very pleased you are happy with both your Luna's screen protector and well as your phone's! We welcome you back for any other screen protector you find yourself in need of!
> Mandy | October 28th, 2021
Love the quality products and customer service.
Note From Store Owner: Thanks, Mandy! That's awesome of you to say about us since we take pride in both our products and customer service.
> Simone | July 23rd, 2021
I found photodon while looking for custom screen protectors after purchasing my 2021 Kia Soul S and learning that Kia doesn't offer anything. The website was great, I used my calipers to get an accurate measurement. The website is easy to use and they have a section that asks what you're using it for and makes a recommendation for you. I was super pleased with the whole process, it took me less than 5 minutes and followed all the instructions. If I ever need another custom screen protector, I know where to look. Thank you Photodon!!!!!!
Note From Store Owner: Simone, we're so happy that you found us! Your great review will be helpful for others, and we look forward to receiving your repeat business.