Customer Testimonials
Photodon Kudos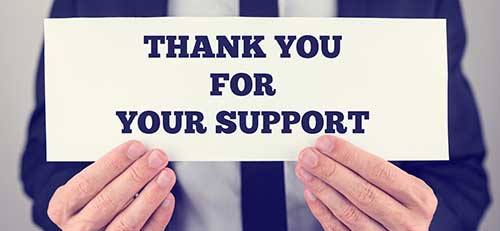 4.96/5 Stars out of 111 Testimonials
> Matt Hilger | June 28th, 2021
Wow. The customer service, quality of all included application tools, and most importantly the custom made screen protector itself are all 5 stars. No one offered a screen protecotor for my truck so after submitting a drawing and some emails back and forth to confirm exactly what I wanted it came in just a few days and looks perfect. Couldn't have been a better fit if it was from the factory. (which it should be since the factory screen scratched unbelievably easy) I will bring my screen protector needs to photodon from now on. 👍🏻
Note From Store Owner: Matt, thank you very much for the time it took to write us a great review. We appreciate your business for sure and look forward to helping you with future screen protector needs. If you'd like, please send us pictures of the corners and entire protector installed in your truck so we can see the perfect fit. That way we can provide a coupon for you and then get this product verified for our site. Thanks again!
> David Parker | June 11th, 2021
I had a custom size made for my XP Pen Artist 12 and it fit perfectly . If you're a heavy handed artist like me make sure to ask about the most abrasive resistant against stylus scratches .
Note From Store Owner: Thanks for your review, David. We appreciate the correspondence earlier and hope you end up happy with your screen protector so you can have the best drawing experience!
> Chad | June 5th, 2021
High quality, great fit. Quick shipping. What more can you ask for.
Note From Store Owner: Thanks for the short but sweet review, Chad. We love that your screen protector will work well for you and that you took the time to let us know!
> Leopold Van Looveren | February 25th, 2021
I was impressed by the quality of packaging, materials in the installation kit, and the material I applied to the screen.\nMore impressive was the thoroughness and thoughtfulness of the installation instructions.\nInstall went without a hitch, and the result was just what I expected, greatly reduced and flattened out glare from the windows behind me.
Note From Store Owner: Hi, Leopold. Thank you for taking the time to let us know your experience. We're thrilled to hear that our instructions proved helpful for you and that the screen protector is working so well to reduce the glare on your TV! Thanks again!
> Stan Whaler | February 22nd, 2021
I am a dinosaur and had trouble trying to use your site to order a custom screen. Jenny did all the work for me. She was very polite and made my day. She did one heck of a job
Note From Store Owner: Hey, Stan. Thank you so very much for the kind words! I hope you find this screen protector helpful for you. Happy belated birthday, and restful healing, young man!
> Jesse | February 6th, 2021
Placed my order on August of 2017, and realized I hadn't submitted my review. To put it simply, it arrived quickly, installed easily and, as of today, 3.5 years later, it's still looking like new. If I have another touch screen I'll show it the same love!!
Note From Store Owner: Oh, Jesse, thank you so much for being considerate enough to write a review for us after 3.5 years! We love that your protector is still working so well for your Pilot and can't wait to help you with any future needs that you may have!
> Maranda V | December 17th, 2020
Although I haven't tested the product, I was so pleased at how fast this product arrived as well as how well packaged it came. I did open it to make sure the custom screen fit in my boyfriends 2020 Honda Ridgeline and it's the perfect size. I was so happy to find this website because it was personalized as well as fairly priced. So far this experience was a 10/10!
Note From Store Owner: What great news, Maranda! We are happy you noticed the personalization and hope your boyfriend will like his screen protector as well! Thank you for finding us!
> Brandie | December 8th, 2020
Cracked my laptop screen was going to replace the screen but it costed $1000, A little too rich for my blood. So Since my screen still worked I decided to save it from cracking more with a protective screen. I looked on Amazon and other sites but did not have the dimensions that I need it. We found photodon which was a life saver. I was happy to learn they customize yay. We had questions and a lot of them, they were nice and very patient with us and very helpful. So I recommend them, they're very helpful and I got what I needed 😁
Note From Store Owner: Yes, we understand how important it is to protect your digital investments, Brandie! We're very happy that getting a screen protector for laptop was a good solution for you. Thank you for the great review!
> Juan Heredia | November 24th, 2020
Photodon is my go to place for anything "screen protection. Reasonable prices and you get the product that you order. Their custom orders are straight forward and easy, plus you have their customer service that are on it to make sure you get the product that you need.\n\nI don't even bother looking for screen protectors on Google anymore. I just come to Photodon because you can just have it made and in the type of material you need. Definitely recommend!
Note From Store Owner: Juan! Thank you very much for such a positive review! We pride ourselves on our stellar products and customer service, and we thank you for calling us out on that. Thank you for your patronage!
> Jeremy Schakel | August 20th, 2020
Hello!\n \nI wanted to circle back and let you know what awesome products you guys have! We bought 10 or 15 of your "Trail Tech Voyager Pro 4-inch Off-Road GPS Screen Protectors" for some of our customers that buy the Voyager Pro's from our shop. On my own personal bike, my Voyager Pro went down in some rocks and made contact that I was sure went through the screen protector. I could see and feel two distinct divots, and was thankful I had the protector on, assuming the damage would have been much worse without it. Rode with it for a few more months until I decided it was time to swap it out for a new one, and to my surprise, no damage under the protector whatsoever! The screen protector absorbed all of the damage, and the screen itself was like new!\n \nAnyhow, just wanted to say thanks, and offer some feedback as I know most of the time happy customers are usually the ones you don't hear anything from (what's the saying......no news is good news? 😉) but I didn't want this to go unrecognized.\n \nCheers!\n \n \nJeremy Schakel
Note From Store Owner: We're thrilled that your screen protector did its job and protected your screen! We love hearing stories like this where screens were saved because of the screen protector. So happy you're pleased - thanks for letting us know, Jeremy!