Customer Testimonials
Photodon Kudos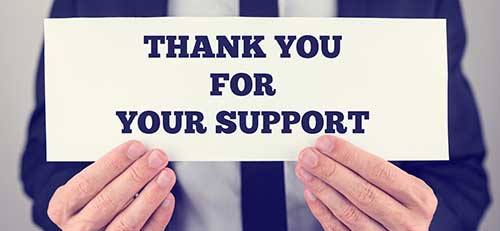 4.96/5 Stars out of 111 Testimonials
> Cassandra Canady | November 19th, 2019
I have a Wacom Cintiq Companion 1. The original screen protector was so scratched that it was just rainbow lines everywhere, which leads to headaches, and is also distracting when trying to illustrate. The scratches were so deep that it would catch my stylus in spots while working. I work on my Cintiq an average of 6-10 hours per day, and this was 2 years of wear. \n\nI had found a youtube video showing how someone replaced their screen protector with a photodon one, and after a year I finally built up the courage to do it. It took about an hour to get the original protector off as it wasn't really intended to be removed and I didn't want to risk breaking my screen. I used the cleaner kit, and applied the new protector with ease. It's PERFECT. \n\nThe thing I really love is it is now easily removable if and when I need another. I had a tiny bubble and was able to just lift it back up, and lay it back down with no issues. I recommend getting the little install kit with it. \n\nOne extra note to those thinking about buying. The package came with a little mini sample mxh25, to test out on the screen before moving to the large one. If you don't like it you can call them to work out getting one that would work better. I didn't need to call, but the little test screen calmed my worries.\n\nDecent price, quick arrival, easy install, and does not interfere with the touch capabilities. THANK YOU!!!!
Note From Store Owner: Hopefully you'll have a much better drawing experience, Cassandra!
> Serge Baeken | November 10th, 2019
Just replaced the film over my Cintiq for the third time so it's as good as new again. This will probably last a year or two before it gets foggy by microscopic scratches. The film has a little more friction then the original. This takes some getting used to but fits my style. \nBest applied with assistance. And to my opinion easier from left to right then from top to bottom as the instruction video suggests.
Note From Store Owner: Thanks for the feedback!
> Robert Gallagher | November 9th, 2019
I just received my custom cut screen protector for a SkyCaddie SX400. The fit was perfect and installation per your instructions went smoothly. Thanks so much for your prompt attention to my order and for providing the highest quality product.
Note From Store Owner: You're welcome, Robert! Happy golfing!
> Ken B. | October 26th, 2019
I've tried buying a screen protector for my C930 Laptop. However, none of them ever fit properly. When I bought from Photodon, I had no idea what to expect. Instead of a poor fitting screen protector that was absolutely perfect!!!\n\nEasy to apply and no bubbles the first time!! Follow their easy to read instructions and y'all will find their products are wonderful!!
Note From Store Owner: We like perfect! Thanks for finding us, Ken, and for leaving feedback.
> Alekz S. | October 13th, 2019
I tend to very rarely write reviews for products, unless I find something compelling enough to justify the time--and I have to admit, while my interaction with the company was extremely limited, that was due to their exceedingly thorough and well thought out packaging/design, and instructions. The simple inclusion of a sample of the film you've ordered (to test on your device to ensure the products fits your expectations) is so thoroughly clever and indicative of exceedingly rare foresight and level of customer service that is almost nonexistent today, it \n simply needs to be praised. The instructions were simple, effective, and as detailed as they needed to be. The handwritten thank you's and stickers also gave my order a pleasant garnish. The film not only met but exceeded my expectations after taking a chance as a first-time buyer. You've more than earned a repeat customer Photodon!
Note From Store Owner: Wow! Thanks! Alekz! You made our day and then some.
> Harry Zimmerman | September 27th, 2019
After much searching online I for a properly fitting hood for the LG Ultrafine 27" monitor I'm SO relieved to have found your website. When I received the hood, I followed the easy to understand instructions, and am so happy with the hood. I am as concerned with aesthetics of my desktop workspace as I am with the content I create on it, so I was very satisfied to find the slim style hood to appear very professionally made and seamlessly interface with the look and function of my new monitor. Furthermore, the amount of ambient light taken off my screen with the slim hood was enough for the functionality of my screen calibration device to work properly.
Note From Store Owner: Thank you sooo much, Harry! What a nice review. We appreciate your taking the time to do this and we appreciate your business.
> Tom Lepperd | September 18th, 2019
I can't recommend Photodon highly enough!! They were exceptionally helpful in getting a customized film to cover the dashboard area of my 2019 Honda Accord. They worked with me in selecting the correct type of film and then they used the template I made by tracing the measurement of the dashboard. It worked great, and I want not only to recommend Photodon but also thank them for helping me out, from start to finish!
Note From Store Owner: We're happy to help, Tom. Glad you're happy, too!
> Anthony P. | August 7th, 2019
They've made two custom screen protectors for me, always came out perfect. They're not happy until you the customer is happy. Really great to deal with a small company that has true customer service still. I'll be back for sure!
Note From Store Owner: Aww. We're here to help! We appreciate you, Anthony!
> Jonathan | July 23rd, 2019
I bought the protective film and a bit hesitant about it since its going through shipping, but it arrived safe and no bends, the application is and instruction is good and well explained, my only issue is the old video needs some updates since the old video is low resolution now in 2019
Note From Store Owner: We've put that on or list. Thanks!
> Ronn Owens | July 18th, 2019
My anti-glare TV shield was EXACTLY what I needed. The cost was extremely reasonable and delivery was fast and perfect. I'd do business with you again in a heartbeat.\n\nThanks!\n\nRonn Owens
Note From Store Owner: We're glad the MXT film worked out for you, Ronn! Always glad to help! Thanks for the feedback.