9H Hardness Screen Protector
9H Hardness Screen Protector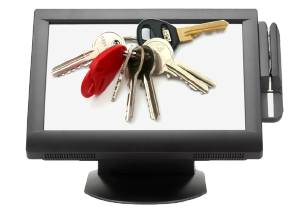 9H hardness coating.
Extreme abrasion resistance.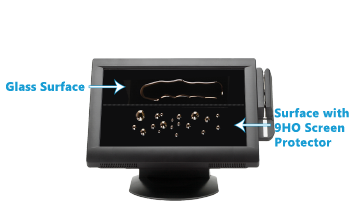 Oleophobic coating for ease of cleaning.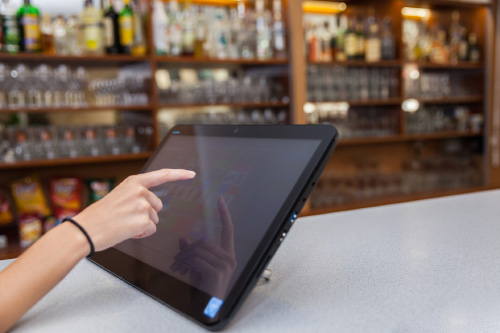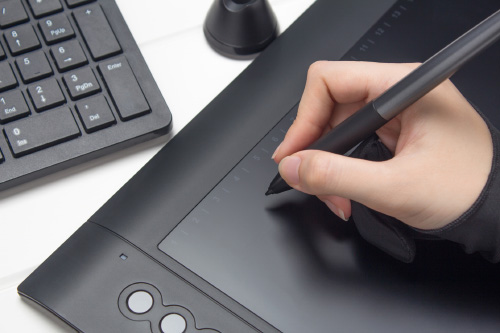 Protect your digital investment!
Do you have a point-of-sale device that is subject to the public's use? Are you worried your customers will use a pen or hard utensil to sign the screen, or perhaps they have their keys in their hands as they sign? That's a store owner's nightmare! We've got a solution for you.

If you are purchasing an expensive drawing tablet, are you worried that the screen will get scratched and you will have to look through irreversible damage to complete your artwork? Worry no more. We've got a solution for you.


Photodon's® Touché brand 9HO Screen Protectors details:
9H - a rating on the Pencil Hardness Test used by manufacturers of clear surface coatings that measures scratch-resistance. Pencil ratings go from 3H to 9H, with 9H being the toughest. 
Oleophobic coating - a treatment that is applied to the material that helps to repel natural oil from fingertips when touching the screen. The coating allows for easier cleaning of the screen protector. 
Clear, highly transparent protector.
Most popular clear screen protector material for drawing tablets - creates a slippery surface with great color clarity.
Pressure-sensitive silicone adhesion - leaves no residue if removed.
Touch functionality - touch function is maintained with screen protector installed.
Screen protection from harsh cleaners.
More affordable than most tempered glass protectors.