Photodon Kudos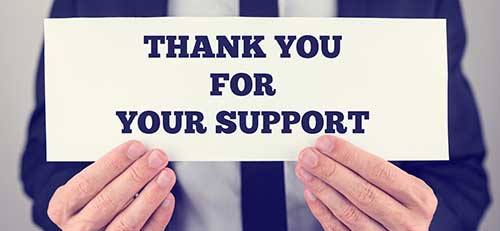 Excellent customer service
The screen protector fits and functions beautifully on my Dell laptop. The customer support team gave me all of the information I needed to choose the right product. I will definitely be doing business with Photodon in the future and highly recommend them!
Thank you, Nick! We appreciate your feedback and look forward to helping you out in the future.
Testimonial
This is my second Photodon product. First was on my 2016 Pilot and now my 2019 Pilot. All products came with easily understood instructions and materials that facilitated installation. Follow the instructions for cleaning the screen before placing the protector on the infotainment screen. Step 2 of the installation, removing the backing off the installed product, was clear but removing was trying. The whole product wanted to come off so I had to hold down the edge and re-smooth the edges. Overall the installation took about 15 minutes. Enjoying the lack of fingerprints on the infotainment screen.
We're glad the MXH film is helping you, Carlton!
05/07/2019
Carlton M Schoenborn
Testimonial
I don't think it's often people write to NOT complain, especially anymore these days. So, here is my initial take, with a big appreciation and thank you. I won't be able to get this on until tomorrow evening, but I am very impressed with the care you took in how you packaged the order. Attaching the clear "mini envelope" with the protectors in it to an additional piece of cardboard so they were better protected?!?! GENIUS! The thank you written in green sharpie with a purple smiley face sticker on the envelope? Uh...AWESOME SAUCE!! The smiley face written on what looks like a sun on your Touché "postcard" thing on the clear mini envelope in which the protectors are in? (It states inspected by AW). Nice touch!!! Please pass on a thanks to everyone. The online ordering was a breeze, so the sale was easy peezy, lemon squeezy! 10 stars! Warmly, Joe. UPDATE: Still all stars. If had had noticed the film on my dashcam screen (KDLinks) I wouldn't have wasted one of the protectors. The instructions were super easy to follow. With the exact measurements (in millimeters y'all, don't do a conversion!), they provide a trimmed piece which fits PERFECTLY on the unit. PER. FECT. LY!!! Kudos Team Photodon.
Thank you, Joe : )
04/01/2019
Joe Kaz - Mount Joy PA
Don't think I've ever seen a more perfect screen-protector.
Hear me out, when I saw the price-tag.. I thought it was pretty absurd. I got the abrasion resistant one, it was 90 dollars total for my Wacom about. Compared to maybe a third or fourth anywhere else. I mean.. crazy right? But I went through six regular screen protectors for the thing in the last five years or so. It got so hard to see, it because a mess on my drawing area, there were still bubbles and it wasn't exactly the best looking. Considered how careful I was. I was sick and tired of it and thought i'd bite the bullet and spend the money to get a quality one. I was directed here, through Reddit, Youtube and just.. well anywhere. Apparently Photodon does really only screen protectors. So why not give the guys who ONLY do screen protectors a shot right? I was afraid, I won't lie. I am clumsy and I sneezed and dropped my phone once, it broke. That's how bad I am handling things. Now that you have an idea. You can see how deathly afraid I was of blowing a 90 dollar screen protector. Let me tell you though. The stuff, the installation things they give you and the myriad of instructions to follow and go to the deet. It makes it easy, I was the damn beethoven or screen protectors. I not only Aligned the thing and fit it perfectly. There is not even a dust bubble, hell a dust PARTICLE on that 24 inch wacom tablet. It's clear and smooth. It was almost like a symphony of satisfaction just looking at it. It's clear, smooth and it feels great. Not to mention, I really went at it.. I mean, REALLY went at it. I almost thought I damaged it with how hard I was smashing a regular pen, just to you know.. test. I know, stupid of me. But I really got to see how hard it is just to feel more.. comfortable? You know? Knowing it can endure the abuse I was going to let loose on it. Nothing, still clear and fine. It was great, it was extremely worth the 90 dollars. Because you know why? You'll never damn well need another screen protector on anything else because you'll never replace the damn thing. It's 110% worth having. I. Am. Satisfied. I don't even like writing reviews, thats how stoked I am with this thing. If a half-asleep mongrel like me who can trip on his own shoe can put this clear perfection in place. A 90 dollar attempt at that, absolutely perfectlly and flawless. I kid you not, not a damn thing wrong with it. You can safely feel assured with what these guys will send you. You'll be fine, totally worth it. It's great. Thank you
Wow! Thanks, Tony. May you make many colorful symphonies of artistic creations feeling perfectly secure in knowing you won't scratch your drawing tablet.
Testimonial
This company is doing it right! Amazing service and excellent products. I ordered a custom screen protector that was cut perfectly and received it within a couple of days. I wish I would've found this place years ago. A++++
Testimonial
Fantastic screen protector for my iPad Pro 12.9. I needed something that still felt good to draw on and the MXH type delivered in spades. Shipping to Europe was fast and the packaging great as well. Highly recommended.
Thank you!
Testimonial
Once I got over the initial excitement of my new curved monitor at work, I realised I hadn't thought about how difficult it would be to find a privacy filter. After a bit of searching I found PhotoDon. I was a bit apprehensive about providing the correct specifications, but I crossed my fingers and placed an order for a custom cut filter on Thursday afternoon. Since it was "custom" I thought it would take longer to arrive but I received it first thing Monday morning and it fits my monitor perfectly! I will definitely be ordering from PhotoDon again!
Thanks, Lori!
Satisfied!!!
order a screen protector for my Inmarsat isatphone 2. Couldn't find any at my usual screen protector for my tablets and cellphones so I tried this place. Very satisfied! Item came fast. Screen protector fits perfectly like a glove...
Totally worth the price!
I was in the market for a protector for my Cintiq Pro 24. The price of the protector was discouraging, so I tried some no-name company on Amazon. That was a poor choice. Sure, it may have been cheaper, but that translated into the quality, too. After that little disappointment, I bought a sample pack to see what would work best for me and decided on the 9HO 'glass-like' film. My order arrived surprisingly quickly and installation was easy (with an extra set of hands). I will be coming back whenever I get a new device that needs protection!
Thanks for giving us a try, Paul
MXH and P2S layered
I will be ordering from Photodon in the future. The staff has been extremely helpful and promptly. My needs were met with the help of Jpolynn Page and Drew Denison from the sales staff. The people over at the shop did an excellent job in converting the physical template, that I provided, to the dimensions that the shop uses. The placement of the camera is spot on. The sales staff was helpful in selecting the correct type of films I would need. Since this was a special project, I was going to need more than just one type of film to meet my needs. I was going to need one of the films to be directly layed on top of the other one . I had to be precise on my measurements. The final product works better than I could have imagined was possible. Thank you for being prompt with my order.
12/01/2018
James Schneider
Casio fx-CG50 Screen Protector
So previously I had ordered a screen protector for my Wacom 27Qhd monitor. I was very satisfied and thought it was definitely worth the $100.00. Now I had purchased my new graphing calculator but couldn't find a screen protector for it. My old graphing calculator had its screen all scratched up over the years and I didn't want that to happen to my new Colored Screen graphing calculator. So I decided I'd give it a shot and give Photodon my needed dimensions for the screen on my calculator and wait for it to arrive. IT arrived today and it is perfect! Wish I could upload a picture! AND they sent me an extra screen protector free of charge! You guys are awesome and I look forward to ordering screen protectors for all my devices from you! Keep up the great work!
Thank you very much, Ivan! We've posted this to our staff bulletin board. We appreciate the positive vibes.
Testimonial
Received and installed the screen protector onto my Autel diagnostic scanner. I followed your instructions and it did install perfectly. Over the years I've installed maybe a dozen screen protectors from different manufactures and maybe only once did it install correctly. Following Photodon's easy and detailed installation instructions, I achieved perfect results. Photodon is the place I will purchase my screen protector from..
Thank you so much for your feedback, John. It means a lot to us!
Testimonial - Great looking product
I bought the MXH screen protector for my new 2018 Honda Odyssey (fantastic vehicle by the way), but delayed installing it because I was "afraid" I'd mess it up. One year later, I finally installed it today because my wife was tired of looking at it sitting on the counter. The video was great and I installed it in about 10 minutes. I used painters tape to create an alignment guide. I also noticed I had some minor scratches on the unprotected screen so can't imagine what it would look like in 5 more years without the protector. It looks great. Easy to install and I am going to order one today for my wife's Mazda 3.
Testimonial
Thank you very much for the custom made screen protectors for my Infiniti q50! They fit perfectly onto the screens and work great to block out the suns glare. Also fingerprint protection works great. If I need screen protectors for any other device in the future, I will definitely be contacting you guys.
Thanks, Anthony! We're glad the MXH film worked out for you!
Testimonial
The 9HO film I ordered fit perfectly on my 2018 Honda Ridgeline AWD with the navigation screen and had the clarity I wanted. Installation instructions and included supplies made the install of the film a lot easier and it turned out perfect. The only other thing I'd suggest that I did on my install was you may want to include two small pieces of tape (blue painters tape or similar) so it can be used to hold the film in the correct position when peeling the cover off the #1 side and laying it down onto the screen. You guys make a great product and your website is very helpful. Thank You! Galen
Thanks for the suggestion on the painter's tape, Galen. We'll pass that on to our packaging department.
Testimonial
Did a custom cut MXH (25% matte) for Samsung galaxy book 12, and the cut is perfect. The texture is also great, though not exactly like paper but it definitely feels way better than glass and other matte screen protector. Also this MXH type doesn't give you the rainbow effect like other matte screen protector does !
This is really helpful to know, Patara. We aim for perfect!
Super easy install. Look great. Great and very helpful staff.
Very helpful staff. Custom cut screen protectors turned out perfect. They go on super nice! Very slick and easy install. Once they are on they look fantastic with no bubbles.
We're glad you like the MXH film, Sharon. Thanks for the positive review!
Schafer Control Systems, Heyburn, In.
Custom cut and fits and looks great XP-Pen Artist 15.6
Received my MXH custom cut protector for my XP-Pen Artist 15.6 - this is their newer model and is different from the Artist 16. Installed it easily with the included instructions and it is working great with a good grip that feels like drawing on paper. The screen protector that came with the XP-Pen Artist 15.6 was a rougher service that I actually liked however, the pen nibs wore down too fast and the screen scratched so badly I decided to replace with the MXH. This is my second MXH screen protector with great results! Thanks!
Wow! What a great endorsement for MXH! Thanks, Linda.
Screen For Buick Envision 2017
Hi All,I just installed my screen protector and it's a perfect fit!Thank PhotoDon
Thank you! We like perfect!
Testimonial
I just received an MXH screen protector for my new Odyssey and I could not be happier. It is a perfect fit and went on super easy with no bubbles or aggravation. It looks beautiful and no more finger prints! What a great product.
Thank you!
Testimonial
Ordered a screen protector for my new Odyssey.. Perfect fit, went on easy Thank you. 😬😬😬
You're welcome, Paul!
Testimonial
Just received the MXH protector for my new ipad pro and it is absolutely fantastic. I hate applying screen protectors but this was by far the quickest and easiest installation I have ever done and got excellent results. Huge thumbs up and I am gonna order one for my phone even though shipping is pretty expensive since I'm in Australia.
So cool! Thank you!
Testimonial
Photodon sells great, lint-free lens cloths in a variety of colors and styles. We use them to clean our glass filters at our camera rental house and they work great!
We're proud to have your confidence! Thanks, Colette. Keslow Camera has a great reputation, and we're thrilled to do business with you.
08/13/2017
Colette Gabriel
www.keslowcamera.com
Keslow Camera
Testimonial
Ordered a screen protector for our new Honda Pilot. My past experience with putting screen protectors on electronics has been frustrating at best. It has been very difficult to apply without capturing dust, debris or air under the protector. The Photodon product was impressive as the instructions were very thorough and having a sample to apply first was awesome! I followed the instructions and the protector went on perfectly and smoothly the first time! Awesome product.
It makes us very happy to know that our efforts in providing clear instructions lead to positive experiences such as yours. Thanks for your feedback, Randy!
07/16/2017
Randy Steinmeyer
Subaru impreza 2017 Sport 8-inch Starlink screen film
I noticed my new Impreza touch-screen was starting to get several hairline scratches all over it, after barely one month of use. So very quickly I realized I needed some kind of protection or overtime I would've ended up with a scratch covered screen! Photodon custom size film not only provided that protection but it entirely masked the already existing hairline scratches making it disappear completely!! Those were very superficial scratches I don't know how it would work with a deeper scratch but either way I'm glad to have those imperfections out of sight. The film itself is very high quality and easy to install. Significant glare reduction. Size fit perfectly, ending just above the cd port. It slightly blurred the resolution about 5% but its barely noticeable, for a car dash screen it's not a big deal. Overall very satisfied with the product and will buy a second unit to have as a backup in case something happens with the first film.
View Product
Thanks, Rodox! The MXH film is one of our most popular films. We appreciate your testimonial!
Testimonial
Searched for an affordable hood for my 27" 4K monitor and could find nothing less than $100. Did a search for custom hoods and found PhotoDon. Ordered and received custom hood and have to say I'm very satisfied. Quality, workmanship, and packaging exceeded my expectations. PhotoDon monitor hoods are highly recommended.
View Product
Thank you very much for the positive testimonial, Dennis! We do our best to make the highest quality hood at the best price. Our hoods are 100% made in the USA! We appreciate your business!
Testimonial
Hello, I ordered a screen protector kit about 2 years ago and I am now reordering a cleaning kit. I was so impressed with how clearly thought out the product and installation instructions were. You took a process that could be a little tricky to have perfect results and made it easy to acheive perfection - no bubbles. I wish all companies would be as diligent as you are. You offer an exceptional service, thank you!
Testimonial
Love the hood, you guys rock.
Testimonial
Don-Package arrived safely today. The hood is superb, really well constructed, with in-depth instructions. It works perfectly on my Mitsubishi 2070SB. I couldn't ask for better, and far below some prices I have seen quoted for hoods.
Testimonial
Hi All,I just installed my screen protector and it's a perfect fit! It accommodates the curvature at the edges of the screen just right. The radii on the top two corners are perfect. Best of all, it looks GREAT! Many Thanks!
Testimonial
The Hood was easy on and it solves the lighting problems I had. Ordering and delivery were care free.
Testimonial
I recently purchased a custom cut protector from you guys to fit a wacom pth-851 drawing tablet. Simply put it is awesome. Thanks for the free prep kit as well. I want to say that I am thoroughly impressed with the cutting job...and also the corners. Incredibly precise. I am VERY satisfied. A quick note: If you turn my order into a product listing I would advise removing 1mm in height and 1mm in width making a new exact dimension of 380mmEXACT x 253mmEXACT. The tablet surface seems vector down slightly around the border of the surface which makes the screen protector naturally want to separate...just along the edges. I think that taking 1mm off of the height and width should fix this. This is an issue with the tablet and not the protector. I remain Very happy. So happy that I now want to replace my cintiq's screen protector with one of yours. Thanks So Much. Job Well done.
Testimonial
We recently purchased 2 23-inch Screen Protectors, Film type - MXK from PhotoDon.com. The product is excellent and easy to install after viewing the website installation video. The company has excellent customer service and sales. The product was well worth the money and completely reduces the glare that we were experiencing on our computers. I would highly recommend PhotoDon to anyone. Thank you.
Testimonial
" Was looking at various details about my X201t and learned about Photodon through the thinkpads.com forums. Ordered a custom fit 6HS film 286x180EXACT with 2mm corners for only the top half of the screen for the over-sized stylus surface of my convertible tablet - could not be happier. In spite of the fact that my specifications for customization were offered as an offhanded comment in one of the provided fields rather than the offered PDF drawing form, Photodon's employees gave me a phone call to verify what I meant by my comments, and put my order in as a totally custom fit anyhow! The result is a screen protector which is an outstandingly perfect fit for my laptop. I have little fear of damage or wear to my screen from the stylus tip or transferred gunk from hands. While the 6HS film gives me a glossy screen instead of the matte finish I'm used to, it's in exchange for peace of mind regarding the safety of my hardware. I first have to speak well of the packaging I received my screen protector in, as I have received screen protectors from more generic outfits that resulted in a useless product (postal worker folded the envelope to fit mail slot). This was not the case with Photodon's packaging, as they thoughtfully labeled the package with ""fragile"" and ""do not bend"" stickers. Photodon chose to use an acceptably large envelope for shipping - large enough that the postal worker was forced to knock on my door rather than try forcing or folding it through the slot. The contents were thoughtfully laid out and well positioned. Sheets of two types of additional cardboard were added as a stiffer backing and impact damping factor, on top of the card paper sleeve the film and accessories were contained in or taped to. Overall a thoughtful amount of care has been put into the packaging, and the only thing going for a ride in this deal is your order once it hits the road. I opted for the cheapest shipping choice, being in no tremendous rush and having to contend with things coming over the border, and was quite satisfied by the quality of service and delivery time. I followed through with most of the included instruction to ensure my screen was clean before applying the film, making certain to avoid using a dusty space, though I exchanged use of the included wipe for time-tested Windex and paper towels to give my screen it's final cleaning. I'll save the included wipe for another day. Probably an emergency with a camera lens. The included microfiber cloth was perfect to remove any remaining dust and lint before I aligned and applied the 6HS film. Patience is a virtue during this step, and I only had to fidget the slightest bit after making sure my corners were lined up. My spatula of choice was an old gift card and another microfiber cloth I abuse for in instances (no point in scratching up a screen protector before it's even installed right?) - though the included instructions made suggestion there would be some similar tool included, I confusingly found none - perhaps that printing is outdated? The few small bubbles of air which were trapped flattened out with no problem, have not returned, and the film looks like an OEM installation. I also neglected to use the included sample film, the promise of a loose visual test fit of the actual screen protector proving too strong a temptation, besides my own certainty that I wouldn't be claiming a return on this product. I honestly didn't expect the sample film in there, but it turns out to be the perfect size for the screen area on an iPod touch if you happen to have one. Could also be re-cut to size for smaller devices by those who desire to reuse and recycle - if it wasn't already a lost cause, I'd have strong consideration to put this on my DSLR's LCD. "
Testimonial
I just wanted to drop you guys an email and tell you guys that your products are absolutely amazing. You are by far my favorite screen protector company. There are so many options available for the screen type which I found hugely helpful, but even more than that your website thoroughly explains the pros and cons and results you will achieve with it, as well as gives us visuals to get a better picture. I find that to be lacking in many other company s screen protectors. There seems to be a lot less variety with others. And aside from already having a huge range - your customs, my goodness! What a deal. Both the fact that you re willing to do so and at a very competitive price, but also those little bonuses like $2.50 off for the model etc. It's really a wonderful case of a give and take relationship with the customers. I personally feel your company should be well known, and quite honestly, the #1 in screen protectors. I highly recommend your company, and only your company to all my friends and family. I only use your guys' screen protectors for my cintiqs. I got one from another company at some point and hated it, left it on less than a day and promptly went on a search to find who I had bought my original through (which happened to be you guys). Since then I've stuck with it. I adore the installation kits that go with as well! Love the packaging set up too whenever mine arrive. I think they're well worth the cost. Anyway just wanted to drop an e-mail to know the service is appreciated, it's definitely customer friendly and certainly has my respect.
Testimonial
Hi Don,I received the LCD protective material in great shape. I installed it perfectly in a very short time with no problems. I am pleased that I found your site in a Google search. Thanks for the quick shipment.
Testimonial
Shipped fast, easy to install provided you take your time and follow the instructions. Online video was extremely helpful. Thanks!
Testimonial
Amazing service. Packaging was the best I've ever seen. Best screen protector I've ever gotten from anywhere. Before evening installing the screen protector I was impressed by the care and thoroughness involved in the packaging and completeness. No complaints. Screen protector has fit the best of any I've bought for my tablet and looks great.
Testimonial
While everyone else was charging $20 and up - and I would have to cut it to fit the screen myself - Photodon offered a custom cut to the exact manufacturer specification for half the amount! Online experience was quick, professional, and secure; product shipped the next day. So in less than a week I have an excellent quality product - the proper grade was easy to select - and it works exactly as advertised. Everything about this experience was 5-star.
Testimonial
I just wanted to thank whoever it was who went ahead and custom cut my protective screen to the size I needed for the Huion H610 Pro drawing tablet. It fits perfectly! I followed the instructions and had no problem installing it. Thanks again.
Testimonial
Dear Ms. Bristol,My installation of the film went very well. I didn't get it totally centered, but it doesn't matter because there is a narrow black mat around the edges of the glass. The screen is totally covered and there are no dust or lint particles. I'm very pleased with the fit and with your excellent customer service! Thanks again
Testimonial
Dear Ms. Bristol,Apologies for the delay in my response, but I have been away on an extended holiday. This film is PERFECT! I had no problem with installation the second time. The product is exactly what I was looking for. Thank you so much for your attention to my order. I would definitely recommend Photodon and this product without reservation.
Testimonial
Hi,I just want to say thank you and acknowledge a product that is very well executed. The prep kit, clear instructions and labeling made the installation a breeze. Rather than just sell a product you, thought the process through for the consumer to achieve excellent results. High five to you!
Testimonial
To All of the Employees at Photodon, I am taking the time to tell you how impressed I am with the anti-glare screen I ordered for a Dell Inspiron 2020 touch all-in-one. I have NEVER written ratings or comments . . . until now. My customer has a severe eye problem that has impacted his computer use. I suggested that he purchase the Dell Inspiron 2020 touch screen so that he could enlarge items to read as needed with his fingers. He loves his new computer, but had more difficulty because of the glare on the glass touch screen from his overhead fluorescent lights and windows. He hinted that he might have to return it because of the glare. I knew that this computer was the right one for him, but had to figure out how to reduce the glare on the glass touch screen. I researched many websites, but kept coming back to yours, because of the various options. I decided to order the larger sized anti-glare sample pack #2273 and worked with my customer to determine which one would work best for him and to make sure that it would work with his touch screen. I ordered the MXH screen because it cut the glare and still gave him the sharpness that he needed in photos. I also ordered the cleaning kit. I appreciated the credit towards my purchase given from the sample pack. When the box arrived, I was really impressed with how meticulous the items were packed. I read all of the instructions, watched the online installation video and put on my gloves to begin. The screen cleaned easily, the product was sized perfectly and it attached with little to no air bubbles. My customer was thrilled! The glare on his screen was reduced so much that he sat right down and began working on his computer. Thank you for creating such a fantastic quality product specifically for the Inspiron 2020. It truly was the solution to the problem. Needless to say, I will use your products again. You will always have two very happy customers!
Testimonial
I'd just like to let you know I'm very impressed with your product. It makes my laptop screen 10x better to view. I was worried the maxi ag would distort the image too much, but it doesn't at all. It really does what you say, and then some. Thanks
Testimonial
Hello,I just wanted to say that I've received my anti-glare filter today and got it applied today without any issue. Thank you so much for including literally EVERYTHING I could possibly need in the kit. The cleaners, cloths, gloves, etc. When I need another anti-glare filter for another computer for anyone at the company, I will be sure to turn to you guys.
Testimonial
The films fit as expected, were easy to install and the instructions were easy to understand. Your customer service was very helpful and took care of a problem with the order right away. I will continue to order from your company.
Testimonial
Hi Mary. I am as always very satisfied with the film quality I receive from Photodon. I have been a loyal customer for many years. The MXH film fit as expected and had the perfect sheen for my Ford GPS unit. The film was a little more difficult then usual to install due to the recessed screen on my unit. I have no issues or complaints at all. I also ordered precut MXT film for my GARMIN boat GPS/SONAR unit. That film lasts about a year and it is exposed to varying temperatures from sub zero to 95 degrees, and also UV and saltwater. In my opinion it is superb material for protecting the anti reflective screen coating on very expensive navigation equipment. Before I found Photodon films I had to send my prior GARMIN unit to the factory to refinish the delicate coating on the screen. That cost $200. Ever since I've been using the MXT film my equipment screen remains in like new condition. I hope you guys stay in business forever. Thank you for following up on my order,
Testimonial
We needed this for a simple reason - privacy. The unit assembles quickly and easily and it is well-constructed and serves its purpose flawlessly. I recommend it. Great product.
Testimonial
Hello,It's a pleasure doing business with you! I've been using loads of companies for iPod shields etc. & your products are without question the best out there!
Testimonial
Just wanted to let you know that your product (anti-glare 13.3 LCD film) is great, went on bubble-free, works great, and has solved my glossy screen issues. I would recommend it if anyone else wanted a solution for glossy screens. I applied it to a Dell XPS 1330 LCD LED screen and the fit is excellent even though your site says Macbook Air as the target application.
Testimonial
Hello-Just got the film, and installed it. It was pretty tricky to get it on with no dustlint under it, but once it was on I LOVE IT!! I give it a 1000 out of 10. The glare from the shiny screen on my Dell M1210 laptop was the only thing I did not like about it. Now it is perfect! I will tell everyone about your product. It is incredible,and cost effective. Just plain super! Thank you so much,
Testimonial
Thanks so much for your company's timely service with the ARCAA screen cloths, which arrived this morning and look great.
Testimonial
I'm so pleased with how this new piece of anti-glare film installed that I wanted to update you and thank you right away. As the earlier emails indicate, I had a very frustrating and unsuccessful time with the first install attempt, resulting in a damaged product. Customer service was very focused on making this right,listening to what I thought was wrong, offering a solution, and following through. I'm very impressed with your organization. A second piece of film arrived today, cut slightly smaller than the first, and what a difference it made - took less than 15 minutes and it looks perfect! My eyes are already ten-fold more comfortable. It's helped make my night. This is a new computer (less than 2 weeks), and I'm so glad your product corrected the glare. Some people may enjoy glossy screens, but not this guy. And now I don't have to.
Testimonial
Fits the iMac perfectly. Photodon products are simply the best. If you want quality buy their USA made products!
Testimonial
Yesterday I received my first order and wanted to thank you for your prompt and courteous service. I teach Technology at an elementary school and look forward to expediting my clean up jobs on our numerous computers. Thanks again. I'll be sure to recommend your company to my friends and co-workers!
Testimonial
I choose this monitor hood after an extensive seach of the Internet as it best suited my needs. I use it to aid the calibration of my computer display for photography. The hood is well made and very easy to install. It is so effective to reduce unwanted glare that I now leave it in place permanently.
Testimonial
We searched Google for an appropriate monitor hood for our 27 iMac and Photodon provided the most competitive price. After we ordered the monitor hood we were then pleasantly surprised by how quick the monitor hood arrived! We are located in Sydney, Australia, and it only took days for the package to arrive. Great service and great price. The product itself is perfect for our needs.
08/03/2010
Mint Photography
Testimonial
EXCELLENT SERVICE! Received it in two days EXCELLENT PRODUCT! Went onto my laptop screen just as directed; easy to follow instructions, did not have a single air bubble. WHAT AN IMPROVEMENT -- I can now actually see what's on the computer screen, instead of a mirror image of myself. Exceeded my expectations. Thank you.
Testimonial
"To Photo Don, I received the antiglare film and easily installed it on my 15.6"" Dell Inspiron screen on the first try. It makes all the difference in the world! I was very disappointed that Dell had such a poor design and could barely use the laptop in most venues. None of my local stores carry antiglare film nor do they know where to get it. I did not find your website on my first search a few months ago, but tried again and found you. The film is affordable and has few rivals. By the way, the standard US mail parcel shipped very quickly. Thank you for your product and your informative website."
Testimonial
I recently received my order of Zig-Zag Microfiber Lens Cloths. I must say that these are the best lens cloths that we have found. We have gotten Microfiber cloths from several different vendors and yours are by far the best. Thank you for having such high quality products and selling them at very reasonable prices.
Testimonial
I ordered 10 of #300 to try with my cameras. I'm very happy with your cloths, and they're inexpensive enough so that I can scatter them through all my bags and cases, so one is always to hand. Needless to say, I have book marked your site and will be ordering more of this fine product. They also work well on my reading glasses!
Testimonial
I just got of the phone with Mary Ellen who was extremely helpful regarding the blemished film overlay I received. As I explained to her, I did not notice the blemish until I was trying to move some bubbles beneath the film. I've attached a photo that shows the blemish much more clearly than I can describe it. I really sorry (for your sake) that this happened. The ordering procedure on your web site is clear and helpful, delivery was very quick, and packaging was first-rate. And the product--although it is blemished--works exactly as I had hoped. I will be happy to do more business with you in the future and certainly will send friends and family your way. I appreciate your taking me at my word and offering a replacement without requiring a return of the blemished film. You are good people.
Testimonial
I would just like to say thank you for your product, it works extremely well and sorted out a big problem.
Testimonial
I am a photographer. A while back, a good friend gave me on of your #360 microfiber cloths. I immediately loved the size, thickness, and quality. After he shared your website with me, I decided to order several more of these, as well as a few #383's. The #383's are as large and silky as I had hoped!! They are higher quality and silkier than theirs I've purchased through my favorite camera retailer at 5 times the cost. Microfiber cloths are one of those items that I like to keep in large quantities. I not only use them for cleaning my lens elements and other camera equipment, but for wrapping and protecting items. I have several bags and keep a handful in each. Also, your shipping was very prompt. I appreciate the helpful info you included about caring for the products, too. Nothing can beat great customer service, and you delivered. I wanted you to know how much I love your microfiber products and the excellent value at which you offer them!! Consider me an ambassador for Photodon!
Testimonial
I love your product! I was pretty sure I would like it from the Internet reviews I read before purchasing. I was sure enough that I took a chance and bought this Dell with a glossy screen (which I really find uncomfortable for extended use), believing that by adding your film to it I could get exactly the computer I wanted. And it is indeed so! The result is just what I want. I hope your business does really well. I don't know why there are so few notebooks available with matte finish these days but that should result in more business for you. I will certainly be showing off the result to anyone who may be interested.
Testimonial
I ordered this product and all I can say is wow! I had used another screen cleaner on my Sony Bravia and almost screamed. Streaks galore and lots of grief trying to remove it. I ordered your product the same day, used it as soon as it arrived and what a wonderful difference. You have a great product. I ordered 2 more kits for other family members the same day.
Testimonial
"I just received your Photodon's Ultra (HDTV) Plasma-LCD Screen Cleaner. I followed the instructions to the ""T"" immediately upon opening the package and quite honestly I thought that I had just witnessed a ""mini-miracle"". Just prior to using your marvelous product . . .I had made the mistake of using Windex to clean /dust the screen on my brand new 50 Inch Plasma High Definition Screen . I was devastated when very large , sweeping gray cloud like streaks/smudges appeared across the entire screen after using the Windex. I researched what I could do to correct the problem and found many web sites that offered information that stated that this type of occurrence was almost if not impossible to correct. As I was about to give up and resign myself to living with the ugly visitors to my beloved High Definition Screen. I found your web site and sent an email and also called and left a message on your voice mail this past week end. Much to Photodon's credit, a terrific young lady named Lisa Marie called me and assured me that you had a product that would take care of my problem. She was very courteous, patient and reassuring that your product would work . . .AND SO IT DID! It sure is great . When a promise of performance is made, that a full 100 Percent of the assurance occurs. You should be proud of your entire operation; from the web site, the product, the timely shipping and the competent professional Lisa Marie. . .Cheers for all of you!"
Testimonial
I just wanted to let you know that we received the cloths and they turned out great. Thank you for you help!
05/14/2009
Crown & Caliber, LLC
Testimonial
I wanted you to know that your package arrived and I have cleaned our laptop monitor according to your directions. This is an excellent product! Our monitor was really in need of cleaning and I'm glad I held off using anything else on it. The cleaning cloth is also much higher quality than the microfiber cloth I've been using to dust the laptop. Thank you for your fast service, great products, helpful instructions - and also for the written greeting and smiley on the front of the envelope!
Testimonial
I just got my plasma TV cleaning kit, and I wanted to tell you that I LOVE IT!! You saved my plasma! I tried just about every product I could get my hands on to get my TV as clean as when I got it, but nothing worked. Not only did your plasma cleaner clean my screen perfectly, it got rid of all the gunk that was left from the other cleaners I've tried. The cloudiness and streaks are gone, and I am a very satisfied customer.