Kits
Keep your glasses and devices clean,
even on the go!
Just spray and wipe with a microfiber cloth for a streak and haze free result! It's 100% green with no coloring, a slight fresh scent, and biodegradable, so it's safe for the environment and the user.
When you have a job that requires being meticulous, one of our specially crafted kits does the trick!
Make sure you have everything necessary for successful installations and maintaining screen excellence.
Custom Cleaning Kit Assembly
Everyone has their own special needs. We allow you to mix and match any of our products. Photodon also can work with your organization to create private labeling or develop a complete install kit.
Capabilities Include:
Private labeling of cloths and cleaners
Screen Protector Etching
Design Assistance
Custom instruction sheets
Assembling products into kits
Custom Packaging
See below for examples.
Contact us for a quote. [email protected] or call 847-377-1185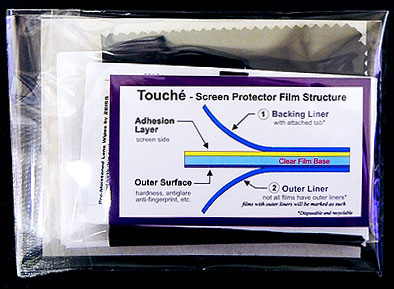 We have paired up some of our best cleaning products with of our high quality Microfiber Cloths to create excellent cleaning kits. Our Screen Protector Installation Kit is one of our best sellers and is included in some of our larger orders. Everything you need to help to make your protector installation experience better is included! If you're not installing a screen protector but want to keep your devices clean we have the Photodon Ultra Screen Cleaning kit which has 4oz cleaner, a large silky cloth, 2 small silky cloths & a diamond weave. For smaller jobs, we've got 1oz & 2 oz kits and even an Anti-Scratch Travel Kit that comes with it's own handy pouch. Can't decide which cloths you like or just want to try them all? Try our Microfiber Screen Cloth Kit or the Multipurpose Microfiber Cloth Kit. They both have amazing Microfiber cloths included!