Screen Protective Film FAQs
Screen Protectors Frequently Asked Questions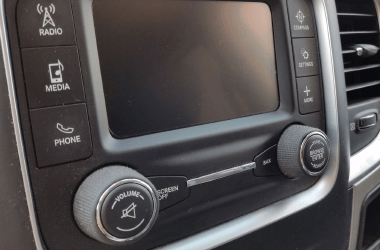 ---
Finding your device
Choosing a film type
What screen protector type should I buy?
All of Photodon's screen protectors will protect your screen from scratches and normal wear and tear, so your job is to determine what is most important to you in regards to screen protector function. Some of our films offer a combination of anti-glare and ease of clean coating, while others are strictly for privacy or for super resilient screen protection. In addition, these films can be layered and stilll maintain all touchscreen functions, so you may layer a super shock-absorbing HSC film with an anti-glare film so you can maintain both features. Please call or email us if you're interested in layering. When you check out the Film Comparison Sheet, you'll notice that some films have multiple features. The following questions may help guide you in your decision-making process. Ask yourself:



Do I need a film that will provide an anti-glare surface? If so, how much anti-glare?
Is my device used mostly indoors or outdoors?
Am I looking for a film that is easy to clean?
Do I need a film that is going to be best for use with a stylus?
Is having a screen protector with the highest image quality of utmost importance?
Am I seeking a screen protector that will provide me with the highest degree of shock-resistance and scratch protection?
The screen protector you choose will depend on your needs. Photodon has the right one for you!


Please read the Film Comparison Sheet, use our Film Type Tool, or check out our photo-gallery and videos to help you in making the best decision for your needs, or call our customer service line at 847-377-1185 or live chat (M-F 9-5 EST). We love to answer your questions!

We have also made available a film sample pack in 3 sizes that will help you get a first-hand look at the different screen protector types. We offer these sample packs at a minimal price and include a $5.00 coupon, and free shipping in the U.S. to make it an even better deal.

What are the differences between Photodon's clear screen protectors?

MXO's main distinguishing function is that it is easy to clean.
AMC has an anti-microbial coating that guards the devices screen from bacterial growth.
HSC is super shock-absorbing – protecting up to 10 times better against blunt force than factory-installed screens.
9HO has a 9H surface hardness that provides extreme abrasion resistance with a smooth-touch and oleophobic easy-clean coating.

What are the differences between Photodon's anti-glare screen protectors?

We offer several different anti-glare screen protectors ranging from 25% to 85% glare reduction. As you decide which one might be best for you, keep these points in mind:

About Glare Reduction and Screen Resolution: Typically the greater the amount of anti-glare the more speckling and or greying occurs once applied to the screen. This is most noticeable on white screen backgrounds and if you read fine text or do color critical work. Lower percentage anti-glare such as MXH are best for artists tablets and others who are concerned with color-critical work, and who are using their screen up close. The generally higher anti-glare films, such as MXT, are better for screens that are viewed from a distance (such as a TV screen). MXT is commonly used for stages and on outdoor covered patios. Our MXG is best for blocking the reflection of overhead lights.

The terms "anti-glare" and "matte finish" are used interchangeably.

If looking for a good film type for use with a stylus, anti-glare screen protectors such as MXH have a grainier texture (described as a paper-like feel by our customers) than other films without compromising image quality. We strongly suggest purchasing an anti-glare sample pack so that you can try before you buy.

What screen protector should I buy for glass front screens and other glass applications?

Any of our films can be used with glass front screens. However, there are some tradeoffs to consider. Screen protectors with stronger anti-glare attributes such as the MXT (50% glare reduction) or the MXG (85% glare reduction) will cause some dithering and/or speckling due to the gap between the glass front and the screen image. This results in loss of image quality. If optimal image color and clarity is desired along with some anti-glare effect, we recommend the MXH screen protector (25% glare reduction). Consider purchasing an anti-glare film sample pack to view the differences.

For large screen TVs with a glass front and other devices viewed from a distance, any of our anti-glare films are suitable choices.

OTHER GLASS APPLICATIONS:

Glass-covered artwork: While any clear film would protect the glass, HSC would provide the most protection. Unfortunately, applying anti-glare film to a glass frame would blur the artwork because the film needs to be in direct contact with the image, so we do not recommend using anti-glare screen protectors on glass-covered artwork.

What about glass in front of a display for outdoor use?: As noted above, anti-glare films need to be in direct contact with the image. Otherwise blurring occurs.

What is the best film type for devices used in my car?

For glare reduction: We suggest the MXH screen protector (25% anti-glare). For clear, ease of cleaning protection and best image clarity, MXO or AMC are great choices.

Lighting conditions, viewing angles and personal preferences vary. Consider buying a film sample pack to help you decide which screen protector you prefer.

This video shows some examples of different film types used on an automobile's navigation system.

What if my film type is not listed on a device?

If your film type is not one of the options on a given item, it means it is not suitable for the device. Should you decide that you would like to try a film that is not listed as an option, please contact the customer service department and we'll help you get what you need.

Sample Pack

If you are unsure about which type of film will best suit your needs, we suggest that you buy a sample pack. This is a great way to test drive our films before purchasing. We offer free shipping in the U.S.A. and a $5.00 coupon towards your purchase for purchased sample packs.

Which film type is the best for drawing tablets?

We have several film types that perform very well on drawing tablets. If you prefer a paper-like feel when using your stylus, our 25% anti-glare MXH and 50% anti-glare MXT are great options. If you are looking for a smoother glide, consider either our clear AMC, MXO, and 9HO films. Check out this link to hear reviews directly from other artists.

Understandably, it may be difficult to determine your preferred film type without trying them first. There are also several factors to consider, including your writing style, the type of nib you use, and whether you do color-critical work or not. Getting samples can help make your decision, which you can do here.
Uses
Can I use the film with a curved screen?

Not on older CRT monitors or other convex type screens. However, newer concave or gently curved televisions and monitors should not cause any problem.

What about screen protectors for touchscreen, stylus use, 3D viewing, & TV's?

TOUCHSCREEN: Our screen protectors work on 98% of touchscreens. If you have an ELO or a device with Infrared, IntelliTouch or Surface Acoustic Wave technology, touch function may not work. We recommend a sample to test it out. In fact, most devices we can layer films together without losing any touch function at all. So, for example, you may want to combine a super shock-absorbing HSC film and an low anti-glare screen protector together without having to worry about your touchscreen functionality. Here are some important points to consider in regards to touchscreens.
Always test the functionality of your touchscreen with the sample test film enclosed with every order, just in case you unknowingly have IntelliTouch or SAW technology.
Devices using Wacom touchscreen technology may require re-calibration to improve/regain touchscreen sensitivity after the screen protector has been applied.




STYLUS USE: Our screen protectors work great with a stylus. As you choose a screen protector, consider the following:

What type of nib do you use?
How hard is your touch when using the stylus?
Are you doing color-critical work?

In our opinion, the best protective screen choice for use with a stylus is MXH, because these films provide excellent protection and have a paper-like feel when using a stylus. If you're looking for a clear screen protector alternative, the MXO or AMC provides superior protection while providing a smooth glide. Users have actually noticed an improvement with smoothness when drawing using a stylus with our films.
3D VIEWING: If your TV uses "active" technology (all plasma TVs are "active"), 3D viewing with our anti-glare films is not affected. The other type of 3D technology is known as "passive." For these devices, anti-glare film may interfere or even disable the TVs 3D functionality.

If unsure which type of TV you have, active 3D TVs use battery-operated glasses that sync to the TV while passive glasses use simple lenses similar to those used in 3D theaters.
Test the functionality with the film sample enclosed with every order before attempting to apply the film.
Known passive models include year 2011 LGs (except its 3D plasma version), Vizio, and some Toshibas
If you are uncertain on what type of 3D TV you have, you always have the option of ordering a sample pack to try before you buy.

PLASMA TVs: Yes, both our anti-glare and clear films can be used with plasma screens in addition to LCDs, LEDs and glass-covered screens.

Can I use a laser pointer with your screen protectors?

Laser pointers do not work reliably on any of our current films.

You can purchase a film sample pack of our screen protectors to test laser pointers with your device.

Color critical work

For color critical work, any one of the follow screen protector types is recommended: MXO, HSC, MXH, 9HO or AMC.
The anti-glare MXT and MXG screen protector types are NOT recommended for color critical applications.
Installing & Removing Screen Protectors
How do I install my new film?

Film should be installed to your device in temperatures between 65-86° F (18-30° C.)
Work in a clean, dust-free environment and TAKE YOUR TIME.
Spraying the screen protector on both sides with Photodon's Staticide helps reduce errant particles from clinging to the protector.
Read all included instructions before attempting to install the film.
Align film early in the process to get a perfect fit. You can use tape to help keep your film aligned as you apply. Watch this video for an example.
This video is helpful for larger screen installation.
Don't worry too much about bubbles as you apply, as they can be worked out later. The most important aspect of installation is to make sure that the film is aligned properly.
Limit the exposure of the tacky side of film to avoid dust attraction.
Be sure to remove top lining of the film as a final step to installation.
Photodon offers installation services. Click here to learn more.

Can a wet install method be used with your film products?

Customers have applied our films using a wet install method with a solution to dampen the surface and film in order to decrease the likelihood of dust particles and bubbles between the film and screen during installation. We do not recommend this method on devices with frames, such as monitors, as the moisture can interfere or damage the electronics. Only use the wet install method on a flat or glass surface.

What is the tape install method?

Tape installation refers to using tape on one edge of the film to keep it aligned and then apply the film.

Scotch tape, duct tape, and electrical tape can all be used.
This method can be use on framed or frameless devices.
Please watch this video for a demonstration of the tape method.

How do I remove a film?

Gently slip your fingernail or a razor blade edge under a corner and gently pull up.
Film is fragile! Use care not to bend it if planning to re-apply.

Will removing the film damage the screen?

Our films can be safely removed from all screens, including sensitive LCD's.
Silicone resin-base adhesion allows for easy release. No trace residue remains.

How often should the screen protector be replaced?

The frequency with which a film will need to be replaced depends entirely on how a device is used. We have had customers who have had to replace a film after 6 months of heavy usage and others who have kept their screen protectors for years. Photodon offers extremely high-quality, long-lasting screen protectors.

In-house removal test after 18-months use showed no difficulty in removal - silicone was in excellent condition. We washed and reapplied the film to the same laptop.

How can bubbles be removed from under the applied screen protector?

Push bubbles off the edges with enclosed squeegee, your fingers, or a credit card (you may want to put a microfiber cloth on the edge of the credit card). Do not lift film from the sides. Please view this video for reference.
Very small air bubbles often dissipate in a few days.
An air bubble with a dot in the center has a speck of dirt or dust there. These will not push out and will need special attention. See the question below.

How do I remove dust particles or other debris from under the applied film?

Method 1: Bubbles with a spot in the center are caused by dirt. Carefully pull back the film from the nearest corner.
If your screen protector has a top liner that will be removed, you should use a fine tipped marker to mark the locations of the dust because once you lift the film it is often hard to spot them. Make sure your area remains clean so as not to introduce more dust.
Use the enclosed tacky tape (or scotch tape loosely fitted around your fingers) gently dab affected area(s). The dirt normally sticks to the silicone adhesion layer.
NOTE: Removing dust can take several attempts. If necessary, you can finish at a later time as long as you have a good seal along the edges.
Only use the methods below if you have too many dust spots to remove using the above Method #1.
Method 2: If above method does not work, remove the film and place it on a clean, flat surface, silicone side up.
Use a clean lint roller or masking tape to carefully remove the dirt and lint.
Re-clean your screen.
Reinstall.
Method 3: you can fill the bottom of a sink with warm, slightly soapy water.
Carefully remove the film and immerse in water.
Using care to avoid kinking the film, lightly rub with your hands to remove debris.
Rinse film with warm water and use a squeegee to dry both sides (air drying may cause water spots).
Reinstall.

Please review our Installation Instructions if you are still having issues, or contact us directly.

Can I reuse my screen protector?
While somewhat tricky to remove and reinstall without getting some dust, it is possible, it will need to be done in as clean an environment as possible. The removed film could be placed onto a piece of glass or even a glass window that has been properly cleaned. For any dust that does get under the screen protector, you can use tape wrapped around your finger (sticky side out) to remove as noted in our directions. Any air bubbles can be pushed to the edges to remove.
Screen Protector Care
Film care and replacement

Use only high quality microfiber screen cleaning cloths and solution on a screen protector.
For your convenience we offer several screen cleaning kits for your screen protector.
Replacement time of a screen protector varies based on usage, abuse and environmental factors.
Typical replacement time of screen protectors (with normal usage and care) is approximately 24 months.

What's the best method to clean the film once it is applied?

Use a clean microfiber cloth and a high quality cleaning solution safe for LCD/LED screens.
DO NOT USE any household products that contain ammonia as this can damage the anti-glare coating of your screen and the film.
NOTE: Applying too little cleaning solution or applying it to a warm screen will cause streaking.
Why Choose Photodon?
Why choose Photodon's screen protectors?
Photodon protectors...

Are the highest quality screen protection films in the industry with a price that beats the big box stores.
Are able to be custom-cut to your device.
Are touchscreen compatible
Can cover devices that no one else can.
Have an oleophobic (easy to clean) coating (varies per film)
Have scratch resistant coating (most score ~3H on the hardness scale, but available up to 9H)
Have Silicone adhesion on 100% surface area
Are easily removable leaving no residue, harm, or damage to your device's screen
Are Laser cut with integrated pull tab for easy liner removal
Are able to be custom cut up to 100 inches (2540mm) diagonal and larger on select film types (restricted only by material size)
Can include custom etching of your company name, or other info upon request.
Come with a 18-month warranty on your film.
Include best-in-the-industry customer service and fast shipping
General notes about our screen protectors
Is it possible to layer film types?

Yes, it is possible. We have a machine here that will laminate two film types together. It is not recommended to laminate two anti-glares together. Pricing varies based on size. Please contact [email protected] to get a quote.

How much blue light will the MXB film cut down?

Our blue light cut film will cut approximately 25% of blue light and 93% of damaging UV rays.

Will anti-glare films make the image darker (outdoors and/or indoors)?

Yes. This varies by film type, with most films reducing transmittance by 5 to 8%. For more specific information, please see the spec sheet for each film type.

Stronger anti-glare films (MXT and MXG) are not the best choices for bright sunlight conditions as they will make the screen appear opaque and more difficult to view when viewed from an angle. The lower the anti-glare, the least amount of image greying occurs. We recommend that if you're going to be using the device outside for the majority of the time you should consider MXO if you are concerned with having an easy to clean coating. Please read this blog post for more information.

Lighting conditions, viewing angles and personal preferences vary. Please consider buying a film sample pack to help you decide which film type best suits your needs.

Will an anti-glare film applied to a factory-installed matte or anti-glare screen make the screen blurry?

Maybe. Screen image quality varies per film type. Please view our Film Comparison Sheet for image quality ratings.

Can an anti-glare film "fix" a damaged screen? Examples: scratches, loss of protective coating.

Possibly. We suggest trying the MXT or the MXG anti-glare screen protectors.

Is your film UV rated? Can it be used outdoors?

Yes and yes. LCD and LED panels do not emit UV rays. All of our films reduce UV exposure from the sun and other potential sources to the screen by about 90%. However, our films are not meant to be used outside for extended periods of time.

What are Photodon's screen protector sizing options?

Here is a run-down of the sizing options for the various Photodon films:

We can cut to a maximum screen diagonal of ~100" *(corner to corner). The maximum screen height (top to bottom) is as follows:

MXO, HSC, MXT, 9HO, and MXB films can be cut up to 40.5" high (1035mm)
MXG and AGB film can be cut up to 38.5" high (985mm)
MXH film can be cut up to 49.2" high (1250mm)

Since these films are on a roll you can order any length up to a full roll, normally 200 meters.




Privacy Filters

P2L (non-adhesive filters) and P2S can be cut up to 35.5" (left to right) x 29.5" (top to bottom) (900 x 750mm)
P4S (adhesive filters) can be cut up to 19.7" (left to right) x 19.7" top to bottom) (500 x 500mm)

Are the films cut exactly to the screen size?

The screen protectors are cut to allow a .5 mm to 1 mm gap to the edge of the frame and allow for some installation error and to make film removal easier. Cutting too precisely can result in the film overlapping the frame. If the device is frameless, the screen protector could extend beyond the screen edge, resulting in film that does not adhere at the edges.
Please note: If you would like to have your screen protector fit exactly to the edge of your device, you may specify "Exact" when checking out or when filling out the Screen Information Sheet, however we cannot be responsible for the possible problems mentioned above.

What is the shelf life of your screen protectors?

If kept in a cool, dark, low humidity location, they will be good for at least 3 years, likely much longer.

Will your films interfere with the IR sensors on my screen?

Most screen protectors will interfere with your device's IR sensors.

Adhesion

All of our screen protectors, except for the non-adhesive privacy filter, are adhered with silicone adhesion backing, which will not damage your device's surface or leave any residue in any way and makes removal possible.

Business to Business

Business to Business: We offer bulk pricing discounts on most of the protectors in our inventory. Consider our B2B Discount Program, if you are seeking a longer term relationship with our company. Email, call or fill out our quote form for more information.

Glare Reduction and screen resolutions

Choose a higher anti-glare screen protector such as MXG for more screen surface glare reduction
For best screen clarity choose a clear or low anti-glare / matte screen protector such as MXO or MXH.
Typically the greater the amount of anti-glare the more speckling, once applied to the screen. This is most noticeable on white screen backgrounds and if you read fine text or do color critical work. For that reason, you may find that not all screen protector types are listed for all devices.
The terms "Anti-Glare," "Non-Glare" and "matte finish" are used interchangeably.
The terms "High Contrast" and "Crystal Clear" are used interchangeably.
These screen protectors are not brightness reduction films, such as a neutral density filter.
Visual noise occurs when you apply an anti-glare screen protector over a glass-covered screen. A film type may not be listed for this reason. However, this affect varies among device, screen protector type and lighting conditions. Ordering a Sample Pack allows you to test multiple film types to find the one YOU prefer! If you decide to purchase an unlisted screen protector, select any screen protector type for your device and in the Special Notes, type in your screen protector choice. Please read our Return Policy before ordering.

Are your protectors made of tempered glass?

No, none of our 12 types of screen protector materials are made from tempered glass. They are all made from PET film, which is a high-performance polyester film. PET film is a better material for screen protectors because they will not crack or break, causing shards of glass. Since they are pliable, they can be installed on curved monitors and be rolled for shipping. There is a wide variety of choices, and many can be installed on larger devices. They also are cost-effective and are easy to install and remove. To learn more about the differences between the films that Photodon uses and tempered glass, read our blog here.
---
More FAQ's
►
Privacy Filters
|
Monitor Hoods
|
Microfiber Cloths
|
Promotional/Custom Microfiber Cloths
|
Ordering and Payment
|
Screen Cleaning
---