When owner Don Basch listened to Michigan's Governor Gretchen Whitmer address citizens on March 23, 2020, he, along with everyone else in the state, heard the news that all non-essential businesses were ordered to close their doors until at least April 13th.  That night, Don went home, got on the internet, and researched what he could do to help protect the medical and emergency responder professionals in his Traverse City community.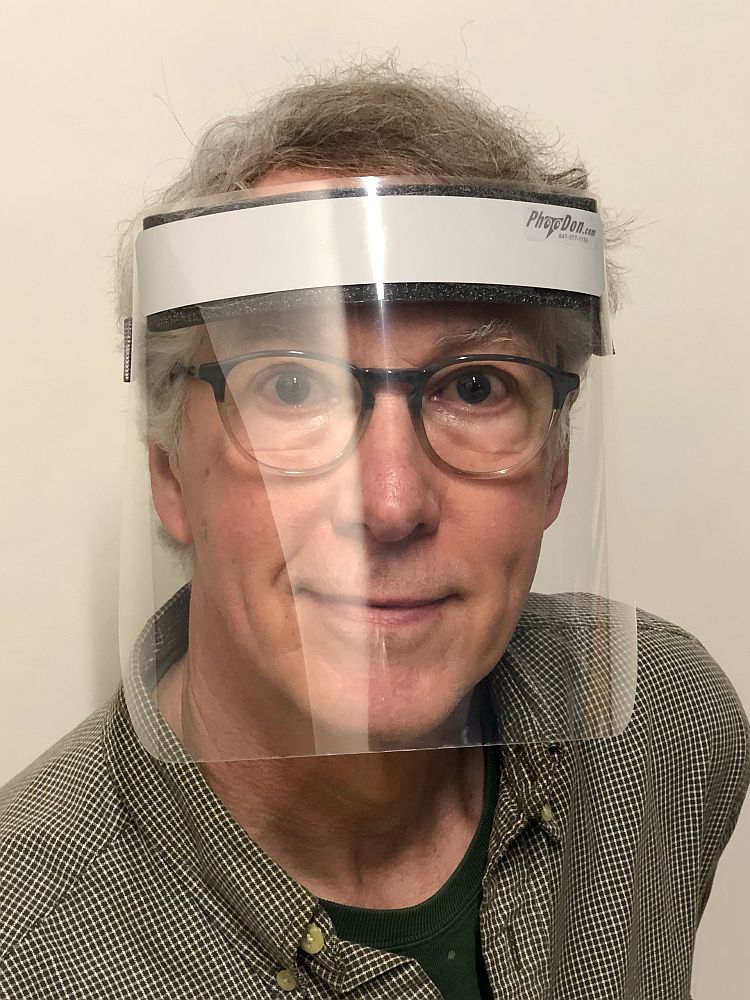 "I found a local group that shared a Google doc showing PPE items that hospitals are needing to help keep doctors and nurses protected.  One of the items was face shields with a suggested design."  Don went to the Photodon shop and got to work making a shield using some materials he had in stock. After tinkering with the shield pattern, he constructed the first shield.  He also ordered some additional supplies needed to make the shields.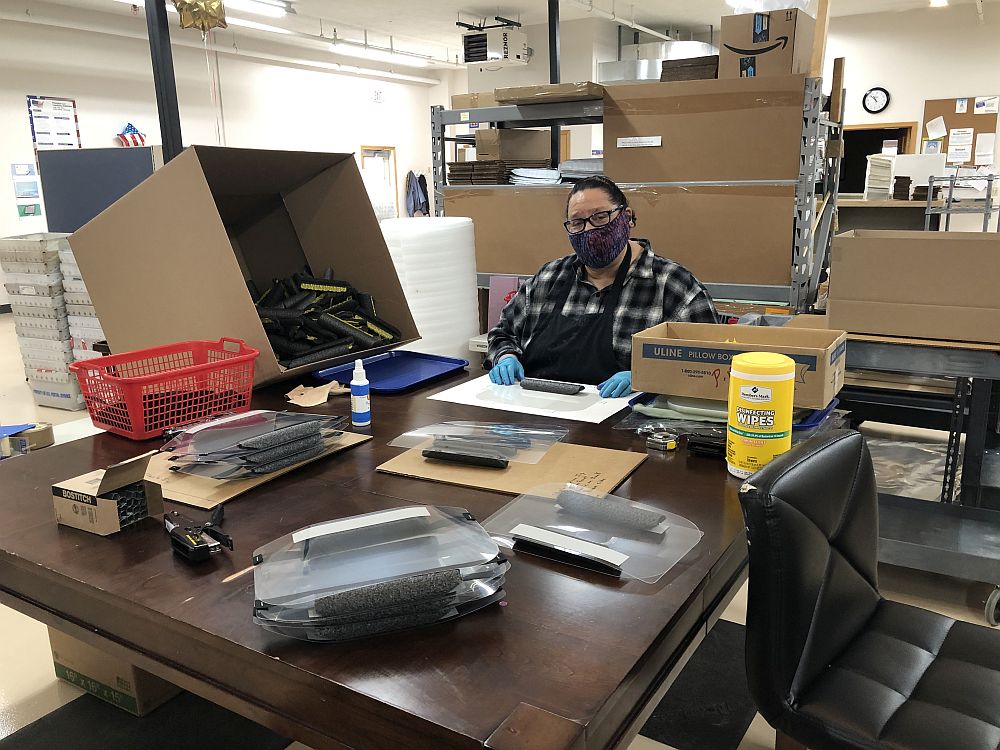 "We now have supplies on hand to make about 1,500 shields," Don said.  Photodon plans to provide as many shields as they can and currently have face shields ready to deliver.  "We just want to do what we can to help with what we are capable of doing," Don said.   
Interested organizations should contact Photodon by emailing [email protected] or calling us at 847-377-1185, M-F 9:00a.m – 5:00pm EST.