It's true that Photodon's most commonly used capability is the custom production of screen protectors and privacy filters. But did you know that our specialties extend beyond that?
Photodon offers so many more services and products than the screen protectors and privacy filters we are known for. Just a few of these capabilities include producing monitor hoods and laptop stands, using our multiple lasers to cut and even etch screen protectors, and installing customers' screen protectors on their devices in our clean room. Watch our capabilities video to see some of our talents and abilities.
You can also keep reading to learn more about what Photodon can do.
---
Screen Protectors
Laser-cutting screen protectors makes up the most of what we do. Along with all of the current devices on our site, we also create custom cut options for just about any other screen that exists.
Custom Cut Screen Protectors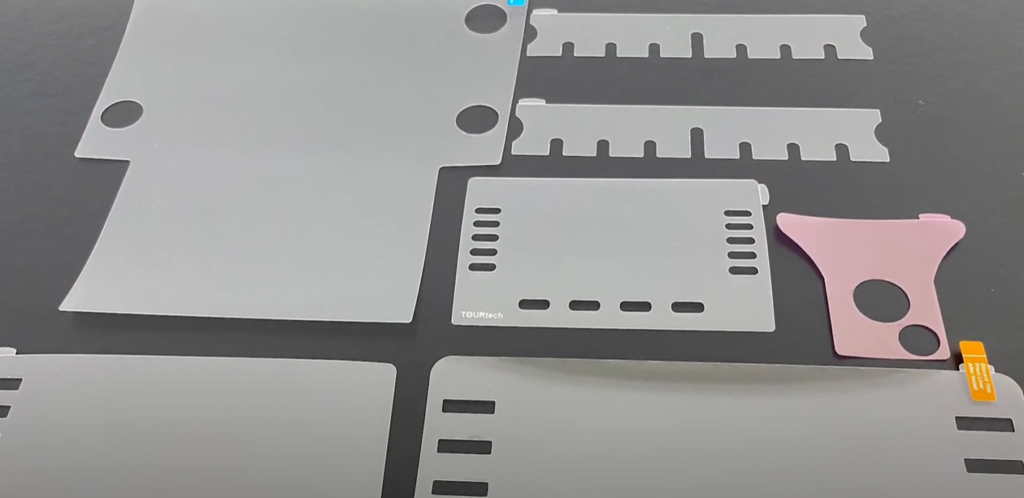 Custom cutting is our specialty. With our top-of-the-line technology, we can cut any shape or size to meet your needs. Camera holes, notches, knobs, or different corners are no problem for our specialized team.
Privacy Filters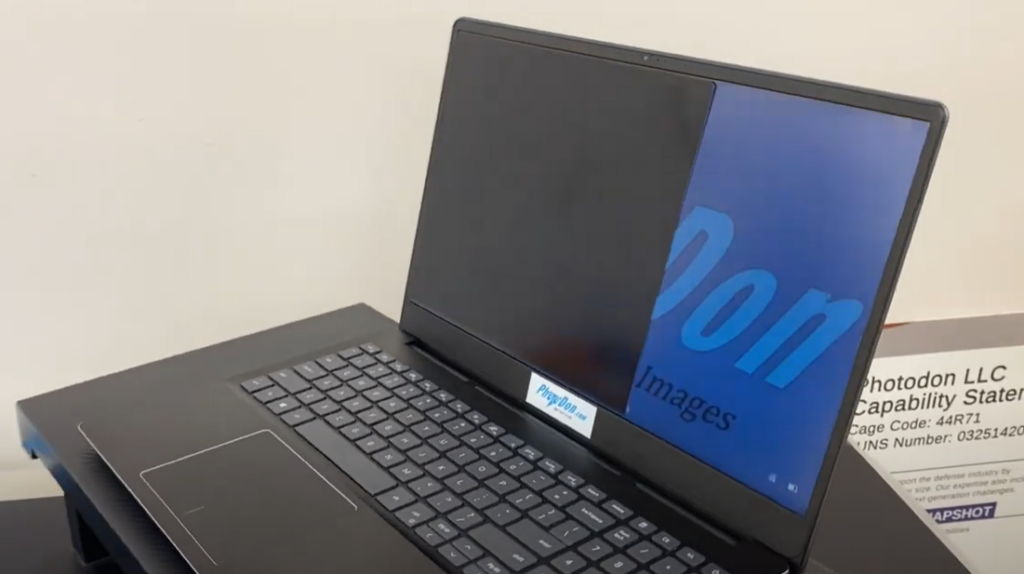 Photodon provides privacy filters for all industries that require that personal and other sensitive information be kept secure. We have 3 different types of privacy filter material, and they all start to reduce screen viewing at approximately 30 degrees and turn the screen nearly black at angles greater than 45 degrees.
Different Film Type Choices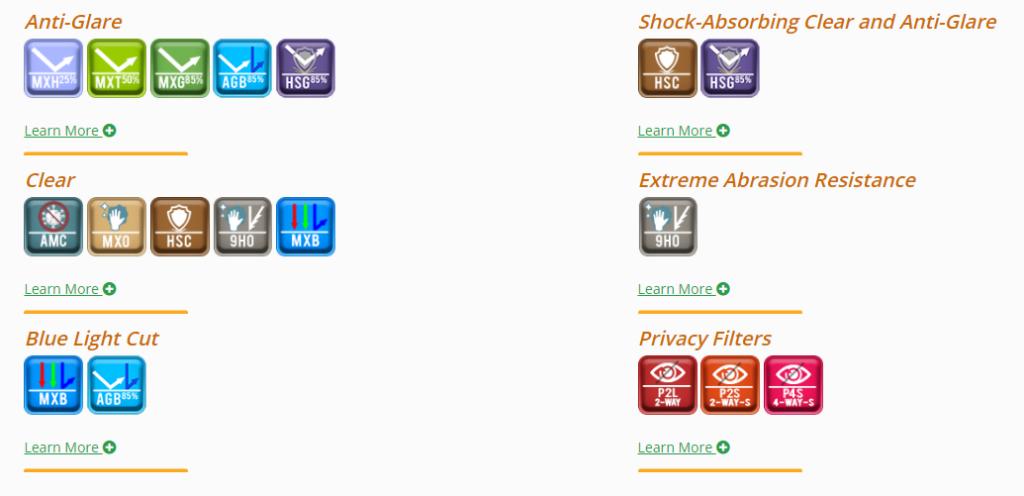 Whether you need an anti-glare film, a clear film, or a privacy filter, Photodon has you covered with 13 different film choices available on our website. We are also able to supply specialty films for specific purposes depending on demand. Other companies only offer one or two types of material, but at Photodon, you can create a screen protector that fulfills your particular need.
Small and Large Diagonal Sizes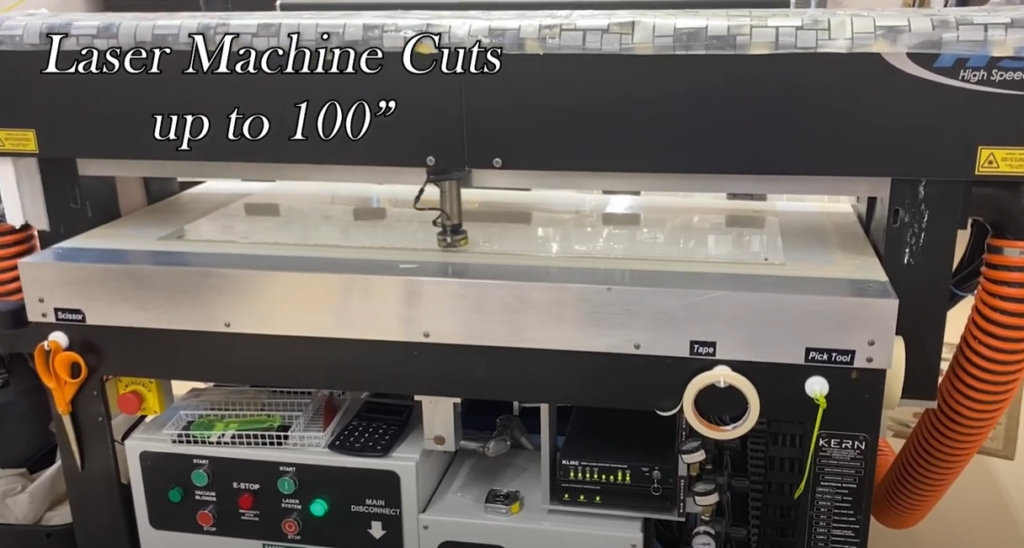 Photodon has incredible abilities that allow for the creation of screen protectors of all sizes. We cut screen protectors for devices as small as a watch face and as large as a 100-inch diagonal monitor, making us extremely versatile.
Multiple Lasers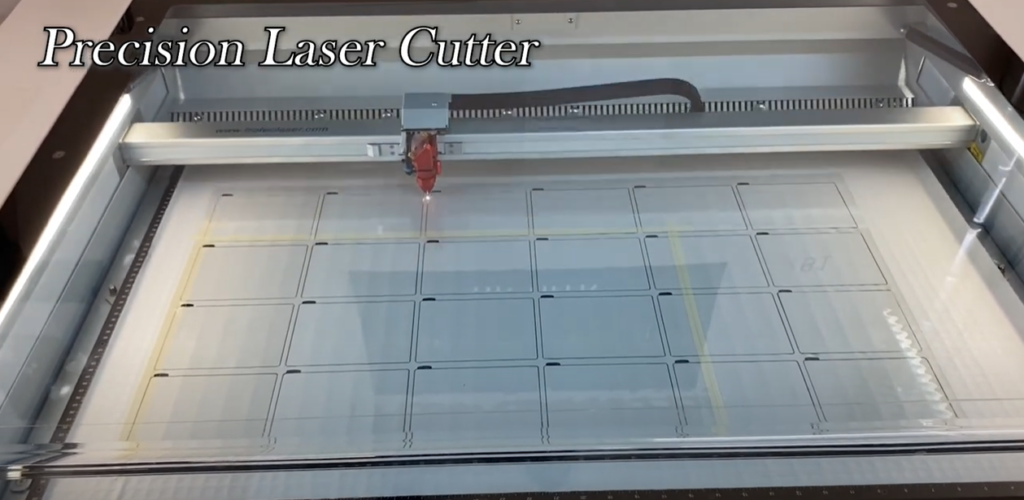 Using a laser is a fast, efficient way to cut screen protector material. It's even faster when there are 2 lasers to process all the orders. Because of this, Photodon provides exceptional lead times, with many jobs shipping out the same or the next day. We also fulfill high volume orders faster, making our lead times very manageable for our business customers.
Clean Room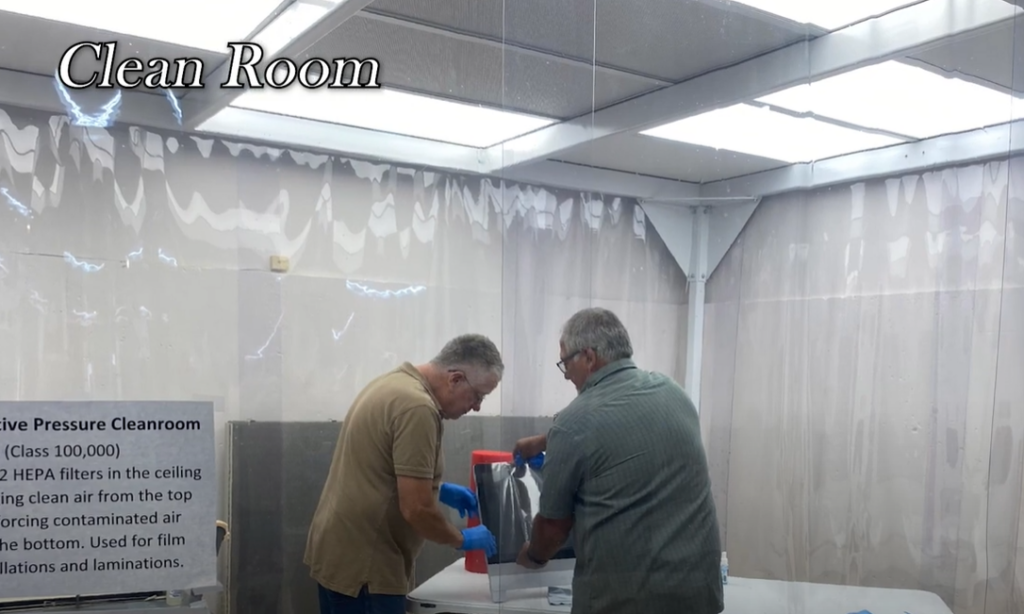 Photodon has a clean room, and we use it for customers who want us to install their screen protectors for them. Our clean room is built specifically to limit dust particles from getting under the screen protector, which is the main cause of a bad installation. Our experienced team has installed thousands of protectors onto devices for our customers. No size is too big for our Photodon team!
Monitor Hoods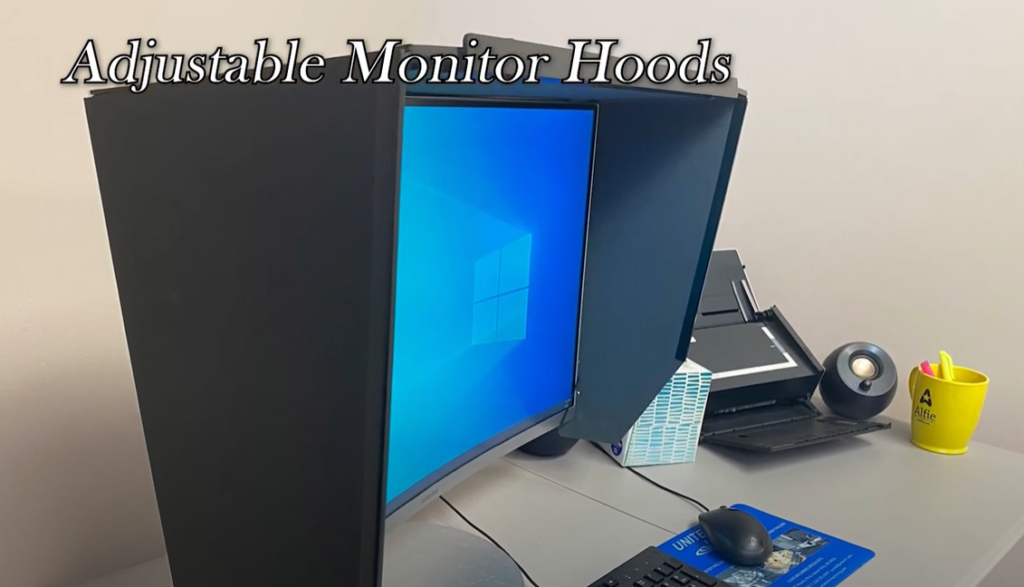 Making monitor hoods is another Photodon specialty. We design them to help provide your monitor with shading from overhead or window light, and they come in two varieties: office and indoor-outdoor. Both styles are easy to install and remove, easy to clean, and can fold down for compact storage.
Microfiber Cloths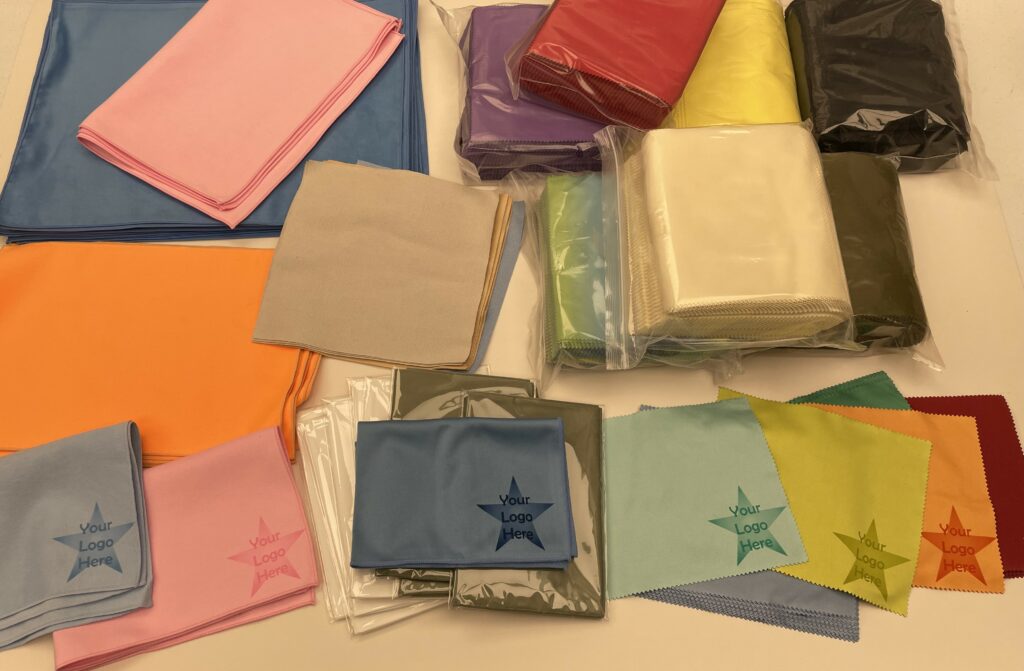 Photodon sells microfiber cloths. These high-quality cloths are great for scratch-free cleaning, and they pick up germs and bacteria. In addition, they are washable and even customizable. With our large assortment of colors, sizes, and 6 different styles, you can't go wrong with Photodon's microfiber cloths!
Etching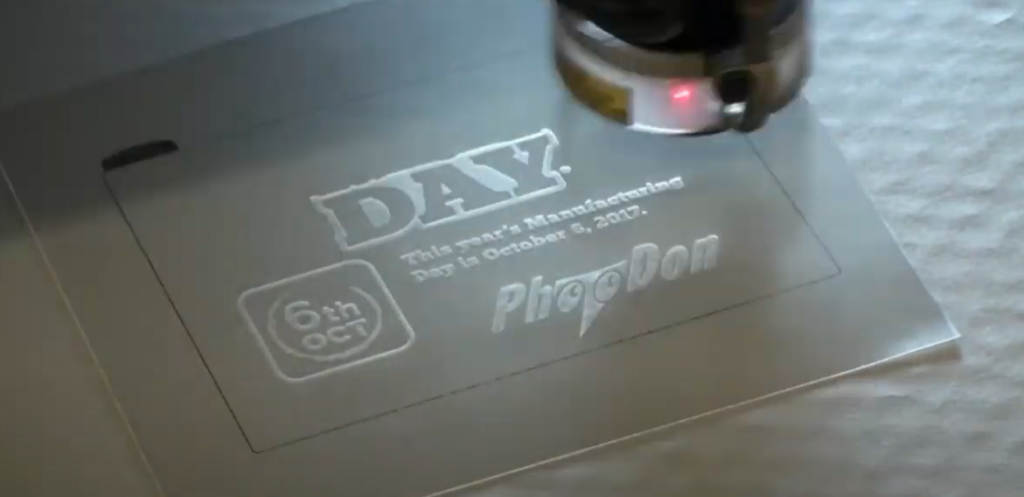 Our laser machines can etch words, designs, part numbers, or anything else you want directly onto your screen protector or microfiber cloths. There are many possibilities with our etching capabilities, and you are welcome to use your imagination. Label your screen protector with your name or a quote, or put a part number on it for easy identification. We also etch microfiber cloths, most commonly with a business name or logo.
Laptop Stands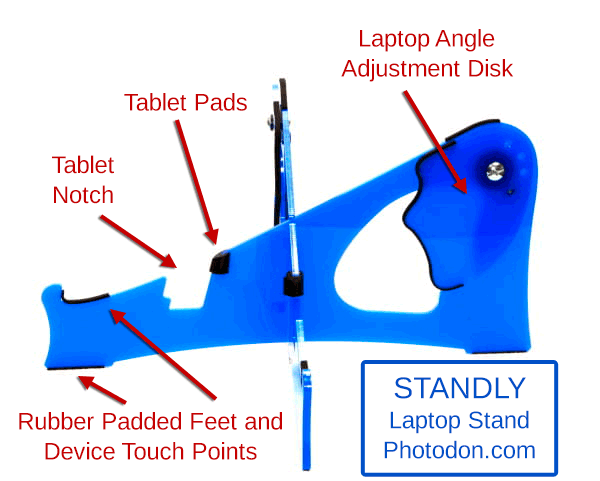 One of Photodon's newest products is our laptop stand. The ingenius design allows for the perfect video conferencing angle for all your meetings. It's also adjustable, versatile, and easily portable. There are multiple advantages to this laptop stand, including ventilation for your laptop, four adustment levels, and four different colors.
Custom Products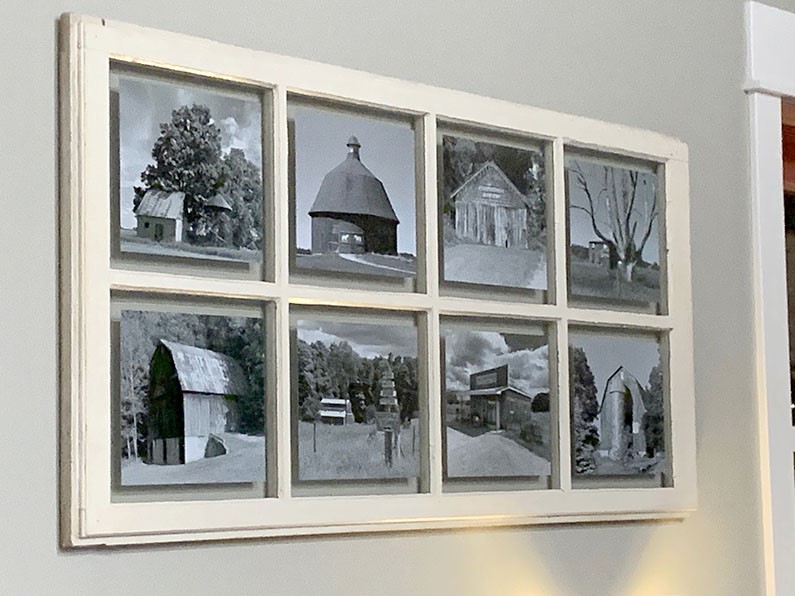 Photodon's screen protectors can be used for more than protecting your devices. We have had customers use our screen protectors for projects such as creating a "floating" picture frame to protecting signatures on items.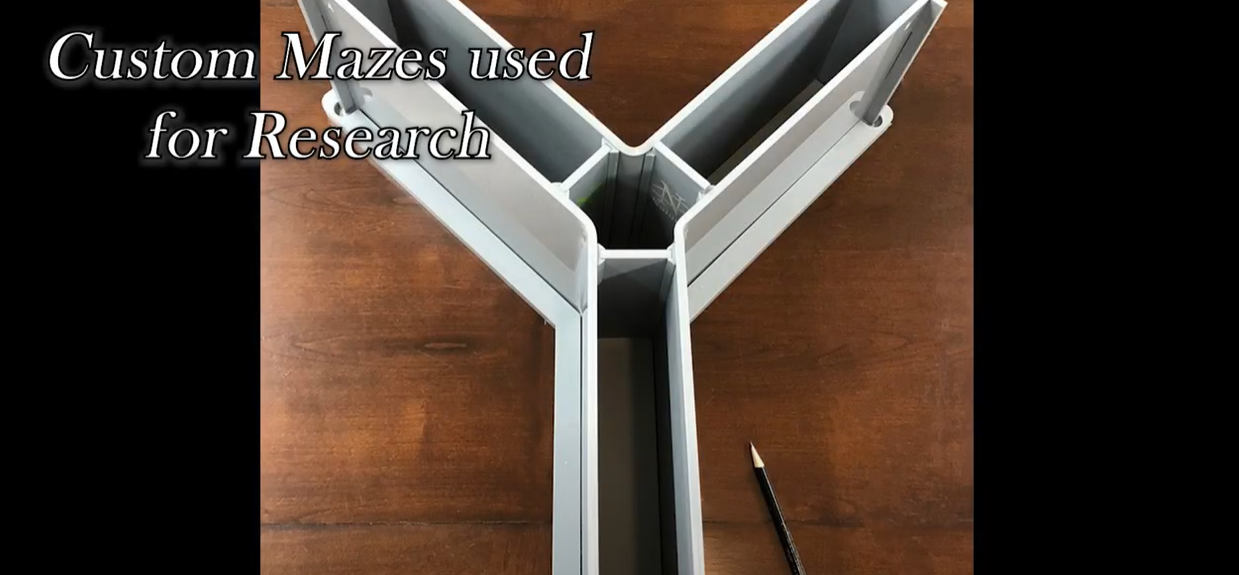 Our acryllic material has also been used for a unique project for custom mazes in research settings.
Cleaners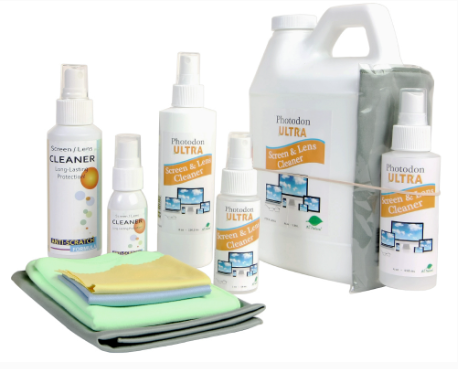 Screen cleaners are essential to a more successful screen protector or privacy filter installation. That is why not only are they included in our complimentary installation kits, but you can also purchase any of Photodon's cleaners at any time. These installation kits are superb for maintenance of your screen protector or privacy filter as well, and they can also be used on so many other items around your home.
In Conclusion
As you can see, Photodon is more than just screen protectors and privacy filters.
Photodon employees are always happy and ready to help with any questions you may have. You can always contact us at 847-377-1185, M-F 9:00 am – 5:00 pm EST, or email us at [email protected].