Our kits are handy gifts for the hunter, skier, snowboarder, photographer, stargazer, or tablet user on your shopping list!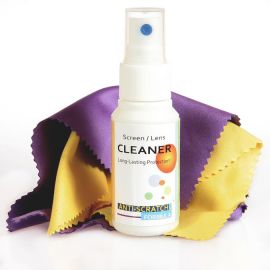 Here's another great gift idea!
Check out our brand new Multipurpose Microfiber Kit!
Microfiber material cleans like no other! It absorbs liquid and removes hard-to-clean smudges like fingerprints; these cloths work great with your favorite cleaning solution, with water, or alone!
This kit offers different types of microfiber cloths to help with many different cleaning tasks!
Hurry now and beat Santa to these awesome offers!
We are happy to help with any question you may have.  If needed, please contact us at 847-377-1185, M-F 9:00am – 5:00pm EST, or email us at [email protected].