We're proud to carry DuPont!
We offer top quality low-lint wipes to help you with cleanup jobs, polishing, packaging, and more!
DuPont is a very trusted brand and we're proud to offer it!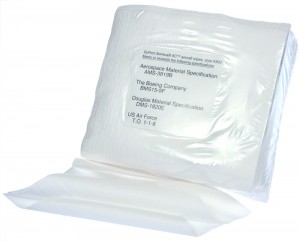 These durable wipes are used in device manufacturing where it's critical to minimize particulate contamination and additives without sacrificing absorbency.
There's More!
We offer 3 types of DuPont wipes!
All three of these wipes were designed by DuPont for the Aerospace industry for use on delicate acrylic, polycarbonate, and glass surfaces.
Bulk packaging is available for these products! Stock your shelves so you've always got some on hand!
Learn more about Screen Cleaning Wipes
Helpful Tip:
Depending on the application, when used for cleaning, these wipes can be rinsed out and reused a few times before being discarded.
We are happy to help with any question you may have.  If needed, please contact us at 847-377-1185, M-F 9:00am – 5:00pm EST, or email us at [email protected].