What is a Microfiber Cloth?
The word "microfiber," as you can imagine, means small fiber.  How small you ask?  I could go on and on using words such as denier, decitex, and micrometers, but who really knows THOSE words?  So instead of making you go to the web (unless you're smarter than me), I'll put it in layman's terms:  Most microfibers are about 1/5 of the diameter of a human hair.  These synthetic microfibers are most commonly made from polyester and polyamide.
If you were around in the 60's and 70's (or have parents who still wear a certain type of clothing typical of these eras), then you know what polyester is.  And synthetic polyamide is material that nylon is made from (commonly used in textiles, the automotive industry, carpets, kitchen utensils, and sportswear due to their high durability and strength according to Wikipedia).
Not all microfiber cloths are alike. 
When polyester and polyamide are woven together, they create a wonderful product — microfiber cloth — that can be used in many different scenarios.  The look and the feel of the material varies depending on the weave, number of threads, and proportions of polyester to polyamide. Here at Photodon we carry several varieties of cloths for that very reason.  We know our customers have different needs when it comes to microfiber cloths.  Let me set you straight on what is best for various applications.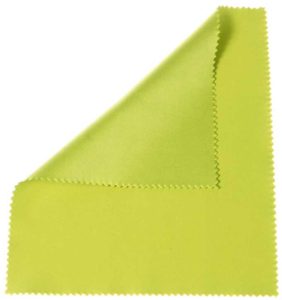 Our 6" x 7" silky microfiber cloths are best for cleaning glasses, lenses, phones, tablets, fitness tracking devices, and any other smaller device.  These cloths are great for wiping away fingerprints and are so effective that typically you don't need any cleaner with them to get the job done.
The silky cloths are the least linty of our cloths that we offer and are perfect for screen protector and privacy filter installation.  We like these cloths so much that we provide them to our customers when they purchase large screen protectors and privacy filters.  We also carry cloths that specifically have an anti-bacterial coating on them.  These are great for doctor's offices and hospitals.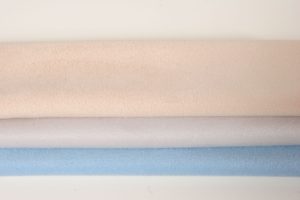 Chamois cloths (pronounced "shammy") are a slightly thicker cloth.  These are a great buffing cloth.  For example, customers have purchased them for buffing the sterling silver or stainless steel on their industrial coffee pots.  We have one urn company place regular orders of our promotional chamois cloths (embossed with their logo) to give to their customers for buffing their pretty urns.  Because these are the lintiest cloth that we carry, chamois is not recommended for critical cleaning such as preparing for a screen protector or privacy filter installation.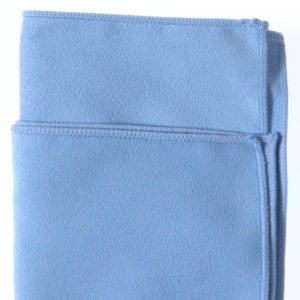 Suede cloths are also a great cloth for buffing.  These microfiber cloths are slightly thinner than the chamois and have a nice sewn edge, which makes them less linty.  We give suede cloths to our customer to clean the surrounding hard surfaces in an area where they do their screen protector or privacy filter installations.  Microfiber suede cloths are also great for cleaning bathrooms and kitchens, and for dusting.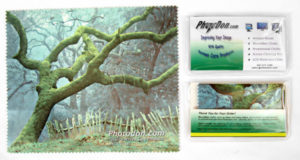 If you have a business that you think is worth knowing about, why not create a constant reminder of your business for your customers or future customers?  How, you might ask?  Simply have Photodon print your logo or contact information on a microfiber cloth.
With today's technology and the use of electronic devices, microfiber cloths are something that could be used daily. Photodon microfiber cloths are great for cleaning phones, tablets, computers, eyeglasses, and — per my friends — wine glasses!
Here at Photodon we can make all your promotional cloth dreams come true!  We offer many sizes, colors, and packaging options.  Some restrictions may apply.  Notice I didn't put that in small print.  (You're welcome).
Contact us if you're interested in more information.  You can email [email protected] or call one of our super sparkly customer service agents at 847-377-1185.