Do you need a custom-designed solution for image-quality and/or screen protection issues for digital devices at your home or business? Photodon offers the option of customizing our computer monitor hoods, screen protective films, and microfiber cloths. We can also custom-build screen cleaning kits with private labeling.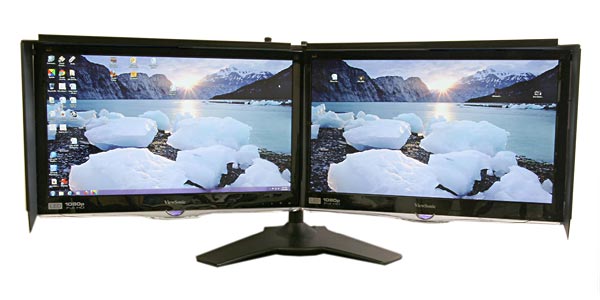 In the past we have made monitor hoods for desktop monitors, medical/lab monitors, special testing facilities for students, and more.
Many of these custom hoods are available on our website. If you'd like help ordering, all it takes is an email or phone call to our friendly customer service staff and they will will connect you with a "hood expert." We will work step by step with you to build a sturdy, solid product that will meet all your privacy/glare reduction needs.
Our screen protective films are easily custom cut. You simply provide us with the horizontal and vertical dimensions, along with measurements for placement of camera, and button cut-outs. Our laser specialists can cut your film for special sizing and shapes. Film options include clear, anti glare, or blue-light cut films. We can also custom cut privacy filters. To place an order for a custom screen protector, see our "Universal and Custom Sizes" category, or you can call/email us.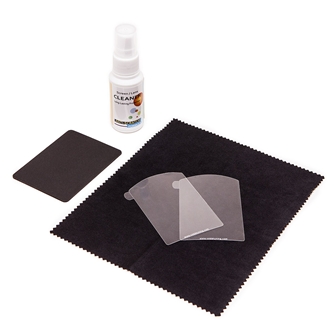 Microfiber cloths are a great way to promote your business! Many of our high quality cloths can be screen printed, embossed, or have a specially printed tag with your company's logo, image or motto printed on it. There are also options of all-over prints, special edging, and sizing. Even the packaging of the microfiber cloths can be custom. See our Promotional Cloths page or contact us for more information.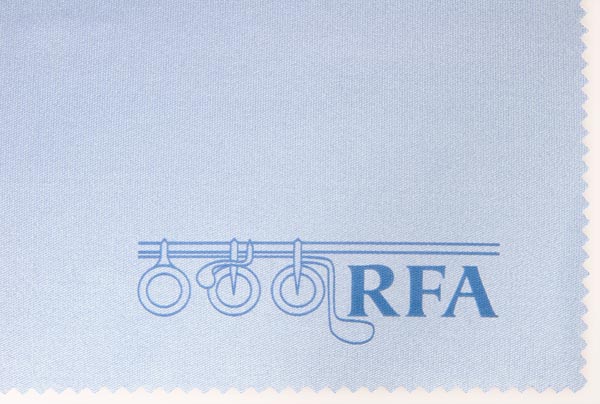 If you ever have any questions about customizing one of our products, please contact us! We'd love to hear from you.