Having your digital signage or kiosk machine displayed where the world can touch it is risky business. Digital advertising and interactive touch screens are expensive, yet they're made to be used. Applying Photodon's screen protective film to your screen is a low-cost insurance that protects your display from scratching, marring, fingerprints, and other damage.
One of our most popular films for this purpose is our 6HS – super shock absorbing and scratch resistant film. It's easy to apply, better and more affordable than tempered glass, and can be custom cut for small and large screens. The film will not damage your large or small screen digital advertising board if removed, and touch functionality is not affected when a film is applied to the screen.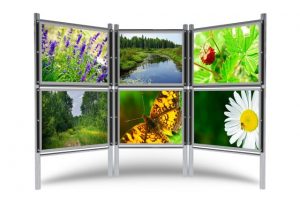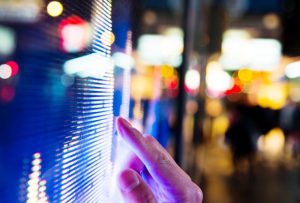 Here are some film type suggestions as you consider which film to purchase:
6HS – The best protection in our our line, is a clear film that is super shock- and scratch-resistant. Popular in heavily trafficked public spaces.
MXO – A super film, with a high degree of smudge and fingerprint reduction properties, allowing your displays to look their best even after many hands have touched the screens.
MXH – A low matte, sharp-image-quality anti-glare film that is easy to clean.
MXG – Photodon's highest anti-glare film — popular for reducing overhead and ambient light glare on screens.
We promise: Screen protective film will keep your digital advertising signs and kiosks attractive!
If you have interest in any of our films, please contact us at 847-377-1185, M-F 9:00am – 5:00pm EST, or email us at [email protected]