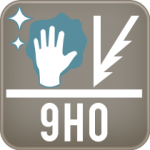 Photodon's highly scratch-resistant oleophobic 9HO screen protective film is a rockstar in Photodon's film lineup. Not only is it one of the most scratch resistant films available on the market, it is extremely clear. It's easy to clean, affordable and —  unlike tempered glass — it's shatterproof.
But what exactly does 9H mean in terms of scratch resistance?
9H Explained:
There are many ways testing labs will evaluate the hardness of a given material. One common way is to test a surface with minerals of varying degrees of hardness to determine if it will scratch a surface. Another way is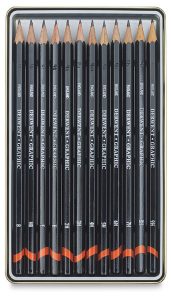 to use pencils that are on a hardness scale that ranges from 2H to 9H. The higher the number, the harder the lead.
The most commonly used pencils are 2H on the hardness scale — not very hard. You may notice that if you use much pressure on a #2 pencil tip, the tip will break easily. Many artists will use 9H pencils — the hardest pencil grade available — so their pencils don't break as they draw.
Photodon's 9H Hardness Test:
One way Photodon's screen protectors were tested was by using pencil hardness methods as set forth by the highly reputable American Society for Testing and Materials (ASTM) International Standards. Photodon's 9HO film surface was evaluated for its ability to withstand scratches using these graded pencils.